Tonya Wilcox
professional organizer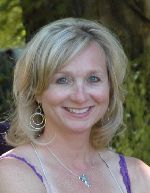 Wellsboro, PA
570-439-4927
tonyawilcox@yahoo.com
Feeling Frazzled? I will have you "Straightened" up in no time!
Hello! My name is Tonya Wilcox. I am so glad you decided to check out my web-site. I am very excited about my new business venture. I have been a mother for 25 years and during this time, I have discovered great ways to stay organized while balancing a family, social life and a full-time job. If you found your way to me, you can be rest assured that I can help you. No matter what the organization problem you are facing, I will have a solution.
Prior to becoming a Professional Organizer, I was a school secretary for 13 years. I always loved organization and am considered to be a highly creative person. I decided to make a career change in 2007, and return to school to become an elementary teacher. I graduated in three years and was fortunate to get a short-term assignment at one of our local elementary schools. Unfortunately, soon after I graduated, education took a turn and there were state wide layoffs and furloughs. During the days that I was not substituting, I found myself organizing my home. And, one day, I thought to myself, this is what I really love to do! I started researching possible careers, and this is what I found. I feel that I have a lot to offer to my clients. My teaching skills can help me teach you to be organized and my life experience can make your life easier!
Services
Organizing any space

Giving creative solutions to your organizational worries

Color Consultant

Floor plans

Furniture layouts

Serving Wellsboro, Corning/Elmira, Williamsport, and all other surrounding areas.