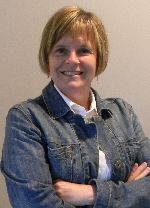 Bayfield, ON
519-440-7303
patstewart@tcc.on.ca
Integrity IS everything
Selling your home in today's market can be stressful. When you have competition in your area, you need to stand out above the rest. Buyers are either looking for a deal or a home they can just move into without doing much work. Staging can give you that edge so that buyers will emotionally connect to your home which increases the chances of getting an offer.
My goal is to sell your house quickly, for the best possible price. Statistics and experience show homes that are staged sell faster and for more money than non-staged homes.
You only get one chance at making a great first impression – I can show you how to make it count.
I have over 30 years of customer service experience working in various fields over the years including social work, education, travel and now real estate. Knowing what buyers are looking for and understanding the importance of staging will help me serve my clients better.
I am dedicated and committed to acting on your behalf in finding the right buyer for your home.
Services
FREE Home Staging Report when you list your property with me.
Written report to include the following:
Checklist for each room
Misc tips & tricks
A list of local trades who can help
A list of key selling features of your home
Staged pictures for MLS listing
Checklist for what to do on day of showing