Robin Shapiro
color consultant, home stager, interior redesigner, professional organizer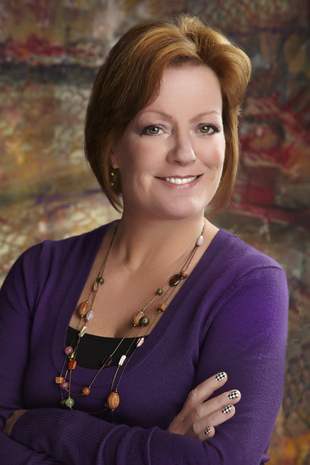 Lake Villa, IL
847-778-8446
robin.shapiro@abbvie.com
At Robin's Staging and Redesign, you and I work together as a team.
Whether you are looking to stage your house to sell or would just like to declutter, revamp, or update your space, I can help! Making things beautiful, organized, and functional is my passion. I have 10 years of experience in organizing, decluttering, color consulting, and redesign. I graduated from QC Design School and am fully accredited in staging and redesign. Please take a look at my portfolio. If you like what you see, give me a call.
Services
For clients interested in staging their home for sale, my goal is to make your home appealing to potential buyers by making it feel spacious and inviting. Buyers see multiple listings, so the goal is to make your house stand out from the others, and also to make it easy for them to envision themselves living in your home!
For clients interested redesign, the first step is to schedule a consultation which includes a walkthrough of the areas you want redesigned and a comprehensive discussion so I can get to know you and really understand the end result you want. After the consultation, I will send you my recommendations for colors, furniture placement, organization, and storage options as well as a cost estimate for materials and my time.
For clients interested in decluttering and organizing, the cost is $50/hr plus the cost of storage solutions.
Testimonials
Robin Shapiro has helped me with interior and exterior design on several occasions. I own two homes and am in the midst of preparing one of the homes to sell. In addition, I own a consultancy firm and have worked out of my home for the past 5 years; I am now in the midst of setting up an office. Robin has given the exterior of my home's entryway the "wow!" that I was looking for. She has also created a lobby area for my office that provides a professional and extremely appealing ambience. Robin stays within the budget that is discussed and has created end results that are much better than I could ever have imagined. I will be using Robin as I continue to prepare my house for the market and would recommend her services to any of my friends.
JoAnn J., Lindenhurst, IL
I'm very familiar with Robin's design work, both from her own beautifully decorated (and frequently redecorated!) home as well as from projects she's worked on with others who've asked for her help. On a very limited budget, she is able to really transform a space, pulling it together and giving it a coherent look and feel as well as a really nice shot of pizzazz. She also pays a lot of attention to how people will actually use a room, so the end result is very functional as well as attractive. I would recommend Robin to anyone who is looking to start a decorating project from scratch or just to revamp and update an existing space.
Karen G., Glenview, IL
I was thrilled when Robin informed me that she was attending design school! I've always told her that she had the eye for design, and she has proven it. Robin "staged" our front porch working with a very, very old piece of wicker, a table, and a couple of chairs. She totally transformed our front porch, giving our home a completely new look! You have to see it to believe it. I would recommend Robin's services to anyone.
Sandee M., Lake Villa, IL