Creating Home
Rebecca Grover
home stager, interior redesigner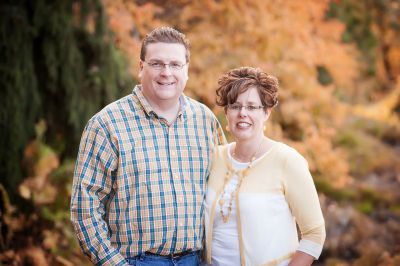 Nampa, Meridian, Boise, Caldwell, ID
208-546-9348
becky.d.grover@gmail.com
Decorating to fit your needs and lifestyle.
Interior decorating has been a passion of mine for years. I finally have the time to help others update, redesign, or organize their homes. I look forward to continuing to learn new techniques and styles to help the most people in creating your home.
I was born and raised in California but have called Idaho home for the last 16 years. I am currently a stay-at-home mom of three great kids. While they have all been in school for several years now, I have taken time to finish my Bachelor's degree in General Studies through BYU-Idaho with emphasis on Family Studies, Business, and Administrative Assisting. While I wanted to finish my degree online, BYU-Idaho didn't have an online program for Interior Decorating. I found QC Design school offered a program I could easily do from home. I plan to finish this course within the next 2 months, take a short one month home staging course and finally open my own home staging business.
I love shows on HGTV and DIY where I have learned and applied some natural talent as well as gaining new skills to help with home staging and interior decorating. I enjoy working with power tools in creating new items I can use or display in my home. Painting walls is a relaxation to me and I have become skilled enough to not use tape in most cases and still maintain a great line.
Friends and family ask for my advice. However, I have never charged for my services because I wanted to gain more education before starting my business. I tend to be more traditional in my design style. However, I have done rooms in my home that are a bit more modern. I am open to designing a space that creates home for you.
Services
Home Staging: This service is usually for those wanting/needing to sell or rent a home, condo, or apartment. Home staging has been shown to increase the value of a home because a potential buyer/renter can see themselves in the place. As well, staging can help a home sell quicker and for more money. This service involves using existing furniture and accessories as much as possible. This, of course, saves costs. I may recommend new paint, accessories, new furniture, or sub contractors to help, depending on the quality of existing furniture and features in the home. It may cost more if this needs to occur. Consultation fee prior to contract signing on staging to be done. The fee is for my advice and design plan whether you decide to use my services or not.

Interior Redesign: This service is for those wanting/needing some minor changes to their current layout in a specific room. It generally uses existing furniture and accessories. However, recommendations will be made for paint, furniture, sub contract work, etc. as needed or requested by the home owner. Interior redesign is usually less expensive than a complete overhaul of a room with walls, plumbing, electrical, cabinets, etc. being changed out. It usually a cosmetic change where a home owner just wants a fresh look to the room with existing belonging. Consultation fee prior to contract signing on staging to be done. The fee is for my advice and design plan whether you decide to use my services or not.