Amber Freda
green designer , interior decorator , interior redesigner , landscape designer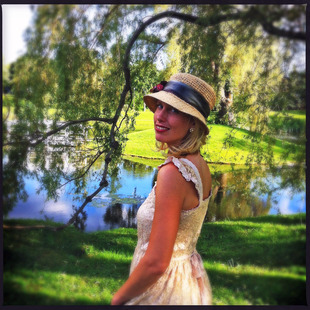 New York, NY
646-546-1592
amberfreda@gmail.com
"Finding the balance between abundance and simplicity, chaos and order, and beauty and functionality is my life's work."
Amber looks at the flow of energy and movement within a space, helping to develop and direct latent potential into a force for drama and beauty. We were nominated "Best in New York" by Shecky's Guides to New York, and Amber has been interviewed as a guest expert by the CBS News Morning Show. She has also been featured in articles that ran in the New York Post, Associated Press, Daily Candy, and Gardening How-To. Amber has taught more than a dozen classes in urban design at both The New York and Brooklyn botanical gardens. She started her firm, Amber Freda Home & Garden Design, in 2004.
Services
Amber Freda Home & Garden Design offers interior and exterior design that includes a complete range of services from inception of the project to installation. We believe that a connection should exist between the interior and exterior environment, and we strive to create a sense of rhythm and flow that is as seamless as it is beautiful. From the initial consultation and the design to building and installing all of the elements, we can help guide you through the entire process of creating your personal oasis.
Testimonials
I highly recommend Amber Freda Design. The first great thing about Amber is that she listens. The next fantastic thing about Amber is that she is that rare combination of artist and great business person. She is pleasant to deal with and always on time. She keeps careful records and is reliable and trustworthy. One less worry because Amber is really on top of things. I don't know how she does it all so well, but she does!
P. Keld, Park Avenue, New York, NY
We have worked with Amber on several projects and have been extremely impressed with her work, both her style and professionalism. She and her team are terrific and a great pleasure to work with.
J. Dunne, Soho, New York, NY
What a great experience from start to finish. Timely, professional, clean, delivered what was promised plus! So glad I did my terrace since now it is an oasis.
A. Buryk, Village, New York, NY