Judy Cholfe
interior redesigner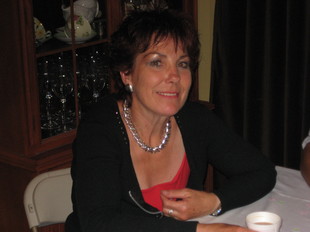 Barrie/Simcoe County, ON
705-727-6282
jcredesigns@gmail.com
Practical solutions to Re-Love your home
It is my aim, as an interior redesigner, to help you with your decorating challenges. I will give you "practical solutions to RE-LOVE your home". I will listen to what your needs are and make your home the very best that it can be, still reflecting your family's life-style and personalities, showcasing the treasures that you already own. Redesign saves time and money, as it can usually be completed in just one day. REPURPOSE, REUSE, REDESIGN!!!!!
I have always had an interest and a flair for interior decorating. I completed two-and-a-half years of Interior Decorating at Sheraton College. Worked in architectural drafting, for a glass manufacturer, that built office towers. Have done redesign for both family and friends.
Services
Whether you are looking for:
-Proper furniture placement to enhance your focal point, or create an inviting conversation area, or improve the functionality of your room…..
-Suggestions for color….
-Personal shopper, to acquire that perfect accessory, or piece of artwork, to complete the redesign…..
-Help you set up your new home, when transitioning from a bigger home to a smaller one, or vice versa…..
-Help you combine his and hers, when merging two families into one household…..
-Give you a faux finish on a wall or a piece of furniture…..
-Enhance your porch or your back deck, (bringing the inside out)…..

Use the colours you love and the furniture you have, to create the room you've always wanted!

I will be there for you and your family's needs, planning your space as you want it, and working within your budget, giving you a home to "RE-LOVE".
Testimonials
"It was a joy to work with Judy. She did an amazing job with our appartment. Lightening up the paint colour and bringing in a huge mirror to reflect the light from the windows, gives the appartment a light and spacious feel. She kept both our personalities and style, and did not make the appartment "Hers", by design!"
B and A of Toronto
"Our guest bedroom is so relaxing, and welcomes any guest with the beautiful "beach" theme. The large print of the dock, is my inspiration for retirement. The pebbles on the dresser, and the night-stand, were collected at a local beach, so it was fabulous that Judy incorporated them into the room instead of leaving them in a box!"
Helen of Innisfil