Susan Legacy
home stager, interior decorator, interior redesigner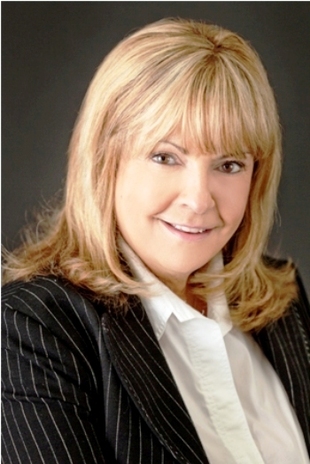 Barrie, ON
705-888-2726
susan@susanlegacy.com
'A STAGED HOME LEAVES A LASTING IMPRESSION'....
PUT MORE MONEY IN YOUR POCKET!! YOU GET ONE CHANCE TO MAKE A GOOD FIRST IMPRESSION....
Hi, my name is Susan Legacy of 'LEGACY DESIGNS & STAGING'. I'm currently a Real Estate Agent, Stager & Interior Decorator. I offer a free staging consultation for all my real estate clients when they list their homes with me. This is a benefit that helps to sell their homes quicker & for more money in this competitive market by insuring that their homes leave a lasting impression with potential buyers. Anyone looking to sell their home either with the proven benefits of a realtor or on their own will certainly profit from my services as a home stager by preparing their home for a quick sale & release the stress of continuous showings so they can move on........
As a single mother of 2 boys my life has always been about them. After they grew into fine young men I had the opportunity to pursue my passion of Interior Decorating which I graduated with honors in 2004 at Sheridan College. After many years of working in the business world I decided that it was time for the next chapter in my life toward self employment so I received my Real Estate Licence in 2005 which I incorporated decorating into. In today's changing & competitive market it became clear that I was staging more than decorating so I pursued my Staging and Redesing designation. Over the past few years I've successfully helped my clients, friends, & family prepare their homes for the exciting journey to their new dream home. In many cases I had the opportunity to further help them in decorating their new homes. I now have all the tools needed to follow my dreams, meet & cultivate some wonderful friendships.........I feel truly blessed and look forward to the next chapter with my Staging Business......
Services
Initial Consultation:
My services will start with viewing your home room by room & conducting a personal consultation. You will receive a complete & detailed written package with all my recommendations regarding preparatory work. These suggestions can be inexpensive and completed by you the home owner.

Preparation Work:
This includes the coordination and completion of professional services. This will include finding, booking, & managing trades' people as necessary.

Resale Redesign:
This includes my services of completing the removal or renting of furniture, decor. accessories.

Complete home staging solution package:
This includes consultation, preparation work, measuring, creating a floor plan & a re-design.