All About You Interiors
Cindy Garside
color consultant, home stager, interior decorator, interior redesigner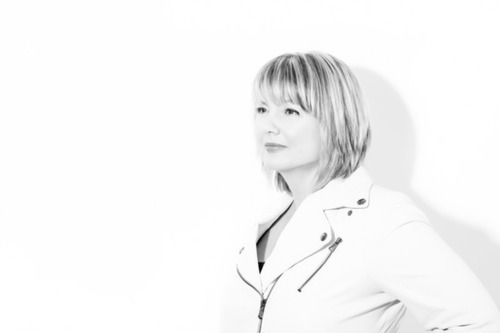 Bowmanville, ON
289-423-0456
cindy@allaboutyouinteriors.ca
Love the space you are in...
I have been passionate about interior decorating and design for as long as I can remember. I recall loving to rearrange the furniture and accessories in my parent's house when I was a child. Today, I enjoy helping my clients turn their design visions into reality. For over ten years, I have helped transform homes by creating beautiful space. I am a graduate of QC Design School's Interior Redesign and Home Staging programs and am an accredited member of the Canadian Decorators' Association (CDECA) and the Real Estate Staging Association (RESA). If you want help decorating a new home or redesigning existing space, I would love to help you discover your perfect style.
I am also an artisan who loves to create and paint. I create custom wall décor, hand painted signs and restyle smaller home décor items like picture frames. I refresh old unwanted furniture pieces turning them into one of a kind, beautiful upcycled works of art.

I recently became a retailer of FAT Paint artisan chalk-style paint. Through workshops in my studio, I teach others how to refresh their own furniture pieces and create unique works of art using FAT Paint and waxes.
Services
Interior Decorating
Home Staging
Refreshed Furniture
Art & Decor
FAT Paint Retailer
FAT Paint Workshops
Testimonials
We are writing to let you know how much we are enjoying the bathroom make over you provided for us. It was such a great treat to come home and see our "back in the day" bathroom transformed to a beautifully painted room with wonderful accessories. You have a true talent for taking a room and making it something really special. Thank you so much for your personal interest and professional approach in helping us redo our bathroom.
Jim and Cathy - Oxford Mills, ON
I just want to say...'Great job!' Our clients love you. We don't just get good feedback, we get great feedback. Thank you, you are a huge asset to us and our success so far.
Jamie Blaskie, The Blaskie Darling Real Estate Team
Cindy definitely has an eye for design. I left my worn table with her, my kitchen colours and told her I completely trusted her. I gave her no direction other than background colours and the end product was simply amazing. The colours were perfect. My family was in awe, it looked fabulous and completely new. I will definitely have her do other pieces for me.
Janet - Oshawa, ON