Jill Robson
professional organizer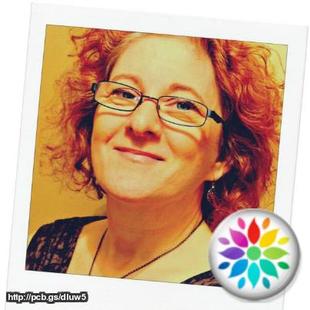 Fergus, ON
519-843-2761
jillrobson@lifesorted.ca
Are you tired of the constant clutter?
Would you like to save money, stop wasting time looking for lost items and find space you never thought you had?
Then you need LIFESORTED, not only for the clutter, but for every aspect of your busy lives.

I will help you find solutions that work for YOU. Personalized service to accommodate your individual needs.

I will help you decide what to:
Keep
Purge
Sell
Donate to charity
Then find a permanent home for all remaining items.
My name is Jill Robson and I have always been a very organized person. Born in England, I grew up in a military family where moving was sometimes a yearly occurrence. I liked knowing where my things were at any given moment.

Yes, I was one of those kids who separated their smarties into colours before eating them.(Still do).

I straighten items on supermarket shelves and shop for organizing tools like most women shop for shoes.

I have worked in daycare, including caring for children with special needs, studied Art at Evesham college in England, and have cleaned houses for the last 7 years.
I have experience with children who have ADD/ADHD, OCD and Anxiety disorder.

I have spent years sorting homes of friends and family. Now it is time for me to help you.
My mission is to simplify and de-stress your life, so you can spend more time enjoying it.
Services
Home office:
Paper flow and filing

Kitchen:
Find functional storage solutions
Set up work zones and organize pantries

Bathroom:
Organize even small bathrooms to function for all family members.

Bedroom:
Make your bedroom a sanctuary instead of a laundry hamper.

Laundry room:
Help with flow of clothes from hanger to laundry room and back.

Garage:
Create zones for all of the things that are stored in your garage.

Moving:
De- clutter before you sell and move, tips to make the moving process easier and help with organization in your new home.
Testimonials
Jill, I want to thank you for assisting in the transformation of my chaotically cluttered and very stressful office into a welcoming and productive one. With my life and work being fast-paced; more and more 'stuff' accumulates and takes over valuable space. The biggest challenge now is getting started; especially without a plan. Your techniques and direction helped me to reclaim that space in a way that was both easy and motivating. You gave me the tools to 'get started'. Once I got started; there was no stopping the process. For those of you who are considering utilizing Jill to regain your sanity; she works with you to sort through your belongings and implement organizational systems that you can maintain long after she's gone. I have my next challenge planned and will definitely be using my new-found skills to complete the task. Jill's coaching was excellent. I am sure that the results will be just as effective as if she were with me throughout the process. She and her company are discreet, nonjudgmental and I can assure you that they are happy to help you create organized spaces that work for you and your family. Happy in my space...P.F...Ontario
Patty