Leonor Ortiz-Sandoval
event planner , wedding planner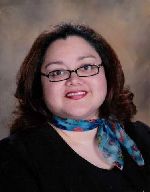 Chicago, IL
773-968-4484
Unique Moments Event Planning can assist you in planning & creating the most memorable day of your life. We have been assisting businesses, families and couples for many years to ensure that their event or day is exactly as they hoped & dreamed. Our creativity, attention to details & personal touch is like no other.
Services
Our services: Weddings, Birthday Parties, Anniversaries, Luncheons, Fund Raisers, Themes, Showers (baby & bridal), Dinner Parties & Corporate Events.

If you would like further information or details on any of our services please feel free to give us a call or send us an email.