Tegan Denniss
event planner , wedding planner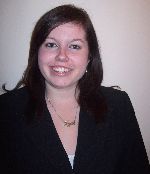 Marulan
0429 960 005
tdenniss@aapt.net.au
Helping you create memories that last forever
I am a qualified Event and Wedding Planner recently starting out although I am ready to try anything. Experience does not come easy it takes a lot of time and hard work to master something and I do not give in until i succeed. I am not afraid of hard work or long hours I put 110% in 100% of the time.
Services
I am able to plan both Private and Corporate Events including all of the following:
- Birthdays Parties
- Weddings
- Retirement Parties
- Baby Showers
- Engagement Parties
- Hens Parties
- Bucks Night
- Open Houses
- Staff meetings
- Christmas Parties
- New Years Parties
- House Warming Parties
- High school/ College Graduation
- Family Reunions
- Anniversary Parties
- Award Ceremonies
- Theme Parties
- Costume Parties
- Corporate Retreats
- Product Launches
Testimonials
Tegan did an excellent job organising my son's 1st birthday/naming day. This was a happy and successful occassion that was well planned and everything had been thought of. We had a low budget for this event and Tegan improvised well to suit our needs.
Krystal Zammit