Victoria Weaver
wedding planner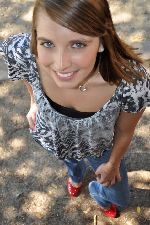 Manteca, CA
You got the ring, now let's plan your dream!
My name is Victoria Weaver and weddings are my passion! Although I am new to the wedding planning industry what I lack in experience I make up for in enthusiasim and creativity!
I am a college graduate with a BA in Sociology. This major helped me in the area of understanding people and the way that we work and interact with others. I am positive that studying that field will help me interact not only with you the bride, but also everyone else that we will both be working with together to plan for your big day.
Services
I offer an aray of services ranging from planning the entire service from the engagement party to the honeymoon or will work with you if all you need is day of coordinating.