Meredith McBride
makeup artist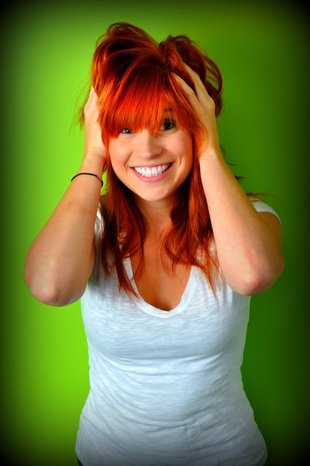 Louisville, KY
502-216-9744
meredith.laverne@gmail.com
The only other Bride that should be there on your wedding day.
First off: CONGRATULATIONS on whatever special occasion is bringing you this way!

I'm Meredith and I am thrilled that you have found me here. I have a serious love of makeup and of making people feel beautiful.

I love being a part of big life moments for people and helping to enhance their natural features that make them feel gorgeous! Beyond that, I also love special effects makeup. So, from weddings to theatrical events, I have the spectrum covered.
My makeup experience has ranged from engagement photoshoots, family portraits, bachelorette parties, birthday parties, choral performances and theatrical performances, both special effects and not.

---

I have been on a stage from the age of three. Dancing in recitals to theatrical productions, I have been applying makeup on my own face (and probably the faces of anyone who would sit still long enough around me) since I could write my own name.

From this time I developed a keen sense of color and the color spectrum and have grown to love playing with the color wheel. In high school I began playing with all sorts of different looks, from natural, to very dramatic and all of the notches in between. I quickly became the go-to gal for all the high school dances which was a thrill for me. When dance season came around I looked more forward to my little mini appointments than to the actual event itself.

Once college hit, I entered into the theatre school and started working towards my bachelors degree. I began to really watch online videos of makeup tutorials in all aspects from natural day looks, tips and tricks to even special costume looks and this eventually led to me taking a special effects makeup class.

I graduated in 2009 with my Bachelor of Science degree in Theatre Arts from the University of Louisville.

Since college, I have gained more experience in both acting, directing as well as makeup.
Services
Consultations can be arranged before the big day with anyone in your party for a trial run.

On your day I will drive up to two hours to meet you.

Please allow 30 minutes per person for makeup in your party. So, for example, if you have six people in your party who all would like for me to do their makeup, and you need to be ready by 2PM, I would start by 10:30AM. This time allows for the 30 minutes per person plus a buffer window for any adjustments.