Jennifer Panzanaro
wedding planner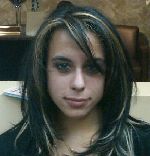 North Brunswick, NJ
Wedding Creations By Jennifer
I am currently training to become a certified wedding planner. I am concentrating on the NY/NJ Metro Region for now and am looking to expand throughout the east coast.

I have extensive experience with event planning and marketing. I am looking to start my own company. My office is virtual for the time being, however, once I move I will be leasing office space for the business.

I decided to make a career change after my Sr. Recruiting position. I really wanted a career where you may incoporate field experience as well as office tasks together. Becoming a wedding planner allows you to do both.
For over 8 years I have worked within Human Resources and Recruiting for Corporations. When I saw this informational packet on becoming a wedding planner and starting my own business. I jumped at the chance. Making couples dreams come true on the most special day of their lives is so important to me. I

I have an Associate's Degree in Applied Science from Middlesex County College within the major of business management and marketing. I have a Bacholor's Degree in Arts, from Rutgers, the State University of NJ. Majoring in Human Resource Management with a minor in Business Management.
Services
We provide free wedding comsultations with each couple. This gives us the opportunity to get to know the couple more on a personal level and become familar with their style and what they are looking for. It is recommended to purchase separately a wedding planning organizer to keep our notes and appointments organized. For now, I have a few I can recommend however, I am in the process of putting together an organizer written by myself and my operations partner.
We oversee and organize all parties pertaining to the wedding, negotiate with vendors and also provide our clients with our TOP 10 List of Vendors we feel are great choices.