Linda Thompson
event planner , wedding planner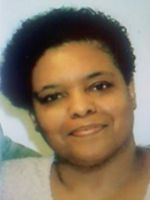 Houston, TX
281-782-9676
lindthomp1@sbcglobal.net
Let us make your event DAZZLE!
LT Designs is a full service company that provides complete event planning services for weddings, corporate affairs, parties, bridal showers, baby showers and anniversaries. Our staff are experienced and dedicated professionals with many years of event planning experience. I am also proud to be a graduate of the QC School of Event Planning Professionals.

Our goal is to make each client feel special. We listen to our clent's wishes and needs so we can fulfill their every expectations.
LT Designs will be there for your special day and beyond… we have been planning all types of events since 1992. We would love to use our creative skills to plan, and execute your event from beginning to end. With our services you will be able to spend a worry free - stress free day. You will be able to enjoy your event knowing that every detail has been taken care of.
Services
Our services also include helping our clients setup budgets, referrals to the appropriate vendors as well as answering questions on proper etiquette.


We are here to serve you!! Contact us within the next 48 hours and we will offer a free consultation (a $75.00 savings) just for calling and scheduling your appointment with Linda Thompson at (281) 782-9676.
Testimonials
Tristen and I wanted to sincerely thank you for everything you did to help us plan and coordinate our wedding! We have wanted to write to thank you since we have settled in our new home but truly could not find the words to adequately express our heartfelt appreciation for all you did to make our wedding weekend so special! It was more than we dreamed it could be and you were a big part of that. You are exceptional at what you do and combined with your warm and friendly personality, our experience exceeded our expectations. Words cannot express the professionalism, intricate detail, immaculate time management, and flawless coordination that you brought to our wedding planning and our wedding day!! You along with your team nailed every detail, with masterful, elaborate excellence. The entire process ran so smooth & flawless we couldn't have prayed for a more dedicated, compassionate coordinator. I can't tell you enough how happy we are with how things turned out. To put it simply, our wedding weekend was fantastic! It was everything we expected plus more. Thank you for being so wonderful! We appreciated all of your hard work during and after our wedding to make things stress free and beautiful and lots of fun for everyone! You are amazing! All of your energy, dedication, professionalism and good humor! We appreciated all of your patience and little touches too. You are great at what you do, and we would highly recommend you to anyone that needs a coordinator for any event! Thanks again! Mr. & Mrs. Birl
Around December 2007 I thought to give my husband a surprise 50th birthday party. I told Linda Thompson, who I call Sis "T" and her brain started turning!!!!. She truly gets ideas from Heaven because all things just fall into place. She does nothing ½ way, everything is to perfection, from the little ribbon to the last piece of confetti, all must be in its proper place. She knew exactly what was needed to get the job done and she shopped with "my" budget in mind. She works on a project as if it's for her own child, that's how personal it gets with her. I watched her turn a simple hall into a paradise for my husband's party with beautiful balloons, gift bags, etc. I was totally amazed and blown away by the transformation! This was a very special day for my family because we didn't know that it would be the: 1st , best and last party for my husband who passed before his 51st birthday. She was never late for appointments to discuss what I wanted or to purchase items or get things set up. I have gone to other weddings she has done, some for couples who had no monies to contribute, but out of nothing, Sis "T" always makes something beautiful! If you want things done properly, to perfection and most beautiful, she is the one! Pics attached Myra Houston, TX
My husband and I will never forget the beautiful ambiance created and over seen by Mrs. Linda Thompson. From our wedding ceremony to the reception, she thought of everything and was very attentive to every detail. Our warmest thanks once again for everything you did to make our special day so memorable. Sincerely, Mr. & Mrs. Powers
See All Testimonials