Kristy Van Der Walt
event planner , wedding planner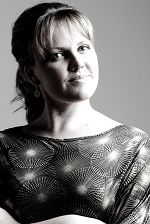 Perth
0417 097 931
kristy@flaireevents.com.au
Make your special day one that reflects your personality and your unique style!
Hi, my name in Kristy van der Walt and I'm a Perth Event & Wedding Planner. As a professional I take pride in paying close attention to the smallest of details to ensure your event has that 'wow' factor you are looking for.
I have been in hospitality and events management for six years now, and have completed my Diploma in hospitality and Tourism management, and various certificates in the hospitality field.

I have developed many skills from working in management throughout the Perth region, from Banquets Operations Management to Food & Beverage supervision in large well known locations; this has given me the opportunity to explore my imagination in design and a focus on customer service.

My strengths are in attention to detail, creativity, problem solving, grace under pressure and organizational skills, which are the most important aspects to any successful event.
Services
I understand that you are time scared that is why I offer to take care of all those time consuming details for you, to tailor your event to your desire. Packages are as follows...

Package One- (Basics, getting you started) Includes initial
2 hour consultation and a list of recommended suppliers.

Package Two- (Halfway There) Includes initial 2 hour consultation and follow up, organization of suppliers and a prepared schedule.

Package Three- (Complete Services) Includes initial 2 hour consultation, follow up, full organization of suppliers and attendance of all supplier meetings with client. A written schedule, set up prior to ceremony and reception, and on-site coordination.