Denise Nicolette
wedding planner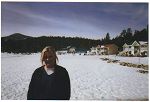 Scottsdale, Phoenix, and surrounding areas, AZ
602-989-3173
mnicolette@cox.net
WHAT A DAY WEDDINGS.... Planning by Denise
CONGRATULATIONS ON YOUR ENGAGEMENT!
If you are feeling overwhelmed; I know, I've been there!
WHAT A DAY WEDDINGS... PLANNING BY DENISE....

Engaged! Feeling a little overwhelmed?
I have been there too! Planning my daughter's wedding took so much research and countless hours!
If you don't have the time; I can help, at an unbelievably affordable price..and with the desire for you to have the most, special, blessed wedding ever! Check out my services on my website.. and I would be so honored to be a part of your wedding!!
I grew up in Chicago, and then went to College for Fashion Merchandising. I have been married for almost 25 years, and spent most of those years raising our three children. My husband Mike, played on the PGA Tour, and living in Chicago was not the best for his game, we moved to Scottsdale, Arizona in 1987, where he had a warm place to practice. We attend church; and I just love God and love people! Working at Chico's, and also at my family's business years ago; helped me to develop the "art" of customer service. Your dreams and wishes come first, and I feel so strongly about doing my best for you, to make you feel special and blessed! I am new at wedding planning; although a couple vendors have already said, " Denise, you have the perfect personality for a wedding planner." I really love what I do, and want to help make your wedding so special, down to the very last detail!
Services
First step: LISTENING.. To your dreams, style, expectations, budget; everything you envision..
(Free Consultation)
Second step.. Take what we have discussed and decided on, and go from there..

Since I am new at this; my price for the entire wedding from beginning to end is $750 for up to 50 people for all services listed below....

Assistance with locating and contracting the perfect location for the wedding and reception
Assist with the selection of invitations
Assist with negotiations and selection process of vendors
Review vendor list and make creative cost cutting suggestions
Assist with contracting of transportation for your guests
Set up and removal of decor items for ceremony and reception
Oversee collection of all gifts and special items, and load them into appointed vehicle
Wedding Party Coordination
On Site Ceremony and Reception Coordination
Make Appointments and communicate with vendors
Go over all contracts
Go with you to as many appointments as you want me to
Make your wedding a special blessing; so you will say:

WHAT A DAY!!!!