Jennifer Goldman
event planner , wedding planner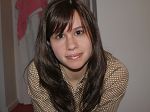 Spring Valley, NY
845-517-9044
jengold@sprint.blackberry.net
At Jay Kay inc. Your Moments are our specialty.
At Jay Kay inc. We help make your event reflect who you are, whether classic, modern, traditional or unconventional, creative and adventurous. We'll help create an event or wedding that's perfect for you and vow to carry out your wisdom with care.
You deserve to have an Event Coordinator to assist you in all of the details that it takes to plan your special day. Whether you need someone to help plan your entire Wedding or Event, or just someone to assist you the day of. We will make sure that everything goes smoothly so you can relax and enjoy your moment
My name is Jenn, and I thank you for taking the time to visit my website. Congradulations on your special day!! I hope to be able to share your excitement with you by coordinating this special time in your life. Whether it be your magical Wedding Day, a sweet 16 birthday party, a special anniversary, a bar or bat mitzvah, or a corporate function. The possibility's are endless, and I do them all!
I am a licensed Event and Wedding Coordinator with the education to make your dreams a reality. I will use the education that I have along with my artistic flair to make your special occasion as unique as you are. A day you will be talking about for years to come. A moment of a lifetime
Services
JAY KAY inc. can help you in researching locations, finding qualified vendors, attending appointments, negotiating contracts, and minding your budget. And of course, we help put it all together for an outstanding Event so that you can dedicate more time and energy in what matters the most. Your family, friends, and your incredible milestone in your life.

Set up an appointment as soon as possible so we can begin to make your dream a reality.