Caroline Shunbo
makeup artist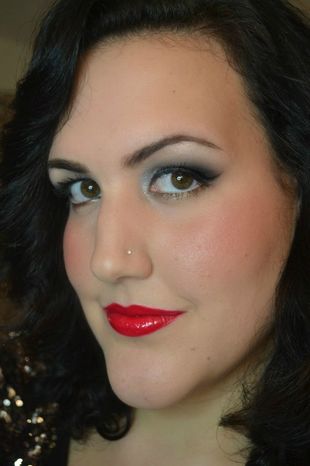 Dollard-Des-Ormeaux, QC
514-248-3085
carolineshunboMUA@gmail.com
Makeup Artist and Photographer
I am an aspiring makeup artist and photographer.
I believe that makeup should be used to accentuate and enhance one's own beauty as well as using it to express oneself creatively.
I specialize in beauty makeup for the everyday and for special glammed up occasions, however I am also able to apply Halloween makeup, and specialty makeup- nothing is ever too easy or too hard for me!
My name is Caroline, I was born and raised in Montreal, Quebec Canada and I've been obsessed with makeup since I first saw my mom applying her lipstick.
My passion for makeup and the arts led me to pursue a creative and artistic learning endeavors; I received my Bachelors degree of Fine Arts major Art Education from Concordia University.

There is not one day that goes by where I'm not doing something artistic, whether it's: taking photographs, drawing, painting or creating new makeup looks, my passion is most definitely in this field.
Services
The services I offer are:
-Full Face Makeup
-Fake Eyelash Application
-Natural, Everyday Looks
-Going out, Evening Looks
-Wedding and Special Occasion
-Halloween Makeup
-The No-Makeup Makeup Look for Men

and pretty much any makeup look anyone wants!
I'm able to recreate looks from magazine or books, so if you have a picture of something you'd like, let me know!

I also offer, after the makeup application, photo shoot sessions.
20, 40, 60 minutes or more
+ 5-10 edited photos and remaining photos burned onto cd.
starting at $85.

$45 for full face of makeup (beauty, straight, daytime/evening, party looks,natural)
prices vary on the different types of makeup; more for more dramatic character looks, bridal and fantasy.


Contact me for more info :)