Natasha Drabik
event planner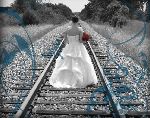 Lighthouse Point, FL
954-304-2208
Fairygodmotherevents7@gmail.com
Fairy Godmother Events
Making every event a dream come true!
I am a born and raised Floridian. I have a true passion for event planning. My passion for event planning events started when I was in High School, where I was on every event comity.
My choice to become an event and wedding planner was an easy decision.I want to share my creativity and my passion with each client. The one thing I can promise is no two events will ever be the same.
I graduated from North East Hight in 2006 . After graduating I got a job at Bellissima Bride. I decided something was missing so decided to further my education , and I found Qc School of Event and Wedding Planning. After days of research and reading reviews I chose to enroll in Qc School of Event and Wedding Planning where I became a certified event and wedding planner. This school has given me the tools and confidence to succeed.
Services
I am a full service event and wedding planner. I am here to make every bride feel at peace . My services include


• Personalized "To-Do" list outlining couple's responsibilities as well as coordinator's responsibilities with estimated completion dates
• Budget development assistance
• In-Depth venue overview for wedding and reception
• Venue layout(s) and guest seating assistance
• Unlimited Vendor Recommendations in all vendor categories
• Assistance with Entertainment and Music Recommendations
• Assistance with Theme, Décor, Floral, and Favor Selection
• Assistance with Menu & dessert selection
• Assistance with selection and etiquette of all stationary (Save the Date Cards, Invitations, Programs, Placecards, etc.)
• Review and confirmation of all vendor contracts and packages prior to your wedding to ensure accurate delivery of services and products
• Creation of detailed wedding and reception itinerary to be distributed to wedding participants and vendors
• Instruction & coordination of wedding rehearsal
• Minute-by-minute coordination on wedding day (no time limitations)
• Collection of items after reception to be brought back to bride and groom (cake topper, champa gne flutes, decor, food samples, etc.)
• Delivery of all final payments and gratuities to vendors (optional)
Ect.