Amanda Vukovich
event planner , wedding planner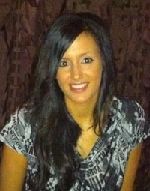 Sherwood, OR
503-706-4124
amandavukovich@hotmail.com
Creating memories one event at a time!
It is my ultimate goal to design, coordinate, and deliver your ultimate day whether it is a large wedding or small private event. With a no-cost first time consultation I encourage my clients to express their thoughts and ideas for their perfect day so I can make it come to life!
After graduating with my degree in Marketing, I still had the dream of becoming an event and wedding planner. After acquiring my IEWP from QC School of Event Planning I have been eager to take on any event or wedding!
I was born and raised in Oregon into a large family with a rich Italian background. I enjoy the outdoors, traveling, reading, and scrapbooking in my spare time. I have keen attention to detail and thrive on challenges.
Services
To make your special event or wedding day memorable, I believe that dedicated involvement is essential. As an event and wedding planner, I will assist in all aspects of coordinating that special day by providing an endless list of services.
Budget Planning
A detailed budget is the most important tool to ensure success during any event.
Vendor Relations
Dealing with vendors can be stressful and confusing. I handle all contracts, negotiations, and payments with vendors.
Guest Accommodations
With an event requiring out of town guests, I will handle all hotel and accommodation reservations
Pre-Wedding and Pre-Event Activities
I provide coordination of all preparation activities, rehearsal dinners, bachelor/bachelorette parties, etc.
Stationary and Invitations
Assist in all aspects of invitations, announcements, programs, place cards, seating arrangements, menu, etc.
Design and Theme
I work with each customer to provide the desired theme, décor, and look wanted for that special day.