Cynthia Moore
event planner , wedding planner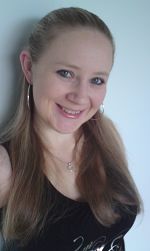 Newcastle and Hunter Valley
cynthiamoore82@hotmail.com
Creating memories that will last forever!
A small events company that works to create that lasting impression for any event. Located in Newcastle and the Hunter Valley we are a new company with some fresh ideas.

As our client you can feel relaxed that your event is being planned by true professionals. Being a smaller events company we will be focused on every detail of your event, creating something that reflects you and your dreams.
My name is Cynthia and I have a background in customer service. My passion for designing event that my friends and family would love, has lead me to perusing a career in event planning.
Services
Our services include:

- Children's Parties
- Adult's Parties
- Themed Parties
- NYE and Christmas Parties
- Christening/ Naming Days
- Weddings/ Renewal of Vows

I am here to cater to your needs. My services range from planning the basics, through to being next to your side on the day! Your first consultation is free!