Pamela Sinclair
wedding planner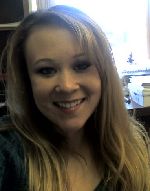 Fort Collins, CO
970-689-7224
pam.sinclair2525@gmail.com
Calming the anxiety.
Planning your wedding is filled with love, excitement, happiness, and memories that will last a lifetime. Unfortunately, with all that joy comes the stress, anxiety, worry, and pressure. I have experiened these feelings myself and I strongly believe everyone deserves to have a memorable event while feeling as little stress as possible. I will be by your side, helping you make your event special and memorable.
After helping my mother plan several of my sisters, brothers, and cousins weddings, the whole process became very natural to me. I planned my own wedding in every aspect and had a lot of fun doing it. Although, I also learned that being the bride and handling all those responsibilities created a lot of extra stress. I got too involved with the wedding planning and forgot to enjoy the experience. Years later, I had a second chance at marriage. This time, I asked for help with the wedding. I knew I was marrying the right man and I wanted to enjoy every part of it. Having that extra help meant the world to me. After that, I realized every bride should have someone to help them through all the stressful moments of wedding planning. I decided to be that person. At the time, I worked for a small credit union as the event planner, as well as the marketing director, adminstrative assistant, and customer service representative. I gained valuable experience during the nine years I worked there. All that experience combined with a strong financial back ground, I can offer organizational skills, financial skills for staying on budget, communication skills, and most importantly, I care. I know what it feels like to really enjoy a special day. Everyone deserves to feel that way.
Services
I offer full or partial wedding/event planning services. I will be available to you in any way you need me. For package pricing, please contact me at 970.689.7224 or pam.sinclair2525@gmail.com.