Taylour Scanlin
event planner , wedding planner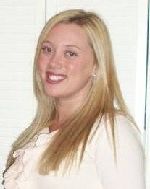 Watertown, NY
taylour315@yahoo.com
I'll "Taylour," your event!
Greetings!
I'm a fresh beginner in the world of event & wedding planning, but my creativity and excellent interpersonal skills will help get the job done effectively. This is something I truly enjoy and it really gives me a chance to let the creative juices flow and help you organize your event to YOUR liking. I'm very accomodating and enjoy working with clients.
Currently I am able to take on small projects at this point. Please feel free to contact me. I'll be happy to assist you.
Services
Smaller event planning such as birthday parties, anniversaries, work functions, and more!