Kaileen Mcleod
event planner , wedding planner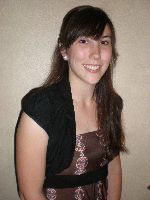 Simi Valley, CA
805-203-0689
kampeaches@yahoo.com
If it's thinkable or dreamable it's possible!
Hi! I'm Kaileen. I believe every event that I plan is the best because of every little detail that I pay attention too. From huge events to small intimate gatherings I have the knowledge and know how to plan it. Every personal detail that you would want we can do in some form. If you had a dream of it we can do it! If it's thinkable it's probable!
I am currently going to college working on my Masters in Interior Design. I attended QC School Of Wedding and Event Planning to become a certified Wedding and Event Planner IEWP. I get my passion for weddings from my mom she is a seamstress and has been making wedding dresses my whole life. I get my passion for coordinating and patients from my dad who was a civil engineer since age 20. I have planned my own birthday parties since I was 6 years old and my parents realized that I can do it. My very first event I planned (with my moms help) was when I was 7 and for my birthday party we had a fashion show and it turned out amazing! My friends and I talk about it to this day. More recent events have been from dances to plays and helping with my high school dances. I love planning every event unfortunately even the funerals. I recently planned and overlooked every detail for my dad's celebration of life service, hardest time of my life, but it turned out wonderful.
Services
I will do any event imaginable. From birthday parties to anniversary parties, and weddings to bachelor/ette parties. I am available for the coordination of the whole event from day one to the day of. Also the coordination for of the day events.