Athena Herrera
event planner , wedding planner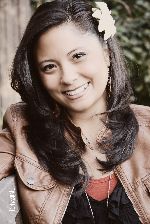 Stockton , CA
209-762-2523
events@lifesfirstimpressions.com
"Creating memories to last a lifetime"
Life's First Impressions is a five star event planning service dedicated to creating a dazzling occasion for our customers. With over 13 years in event planning experience, every detail is accounted for in flawless and meticulous fashion. For over a decade, our team has managed every type of event from conception through to completion. We focus on infusing our customers' needs with our creative guidance in building a spotless moment and a picture-perfect memory.
The Life's First Impressions team is led by Athena Herrera. Athena was named after the Greek Goddess of wisdom, craft and justice. Throughout her life these characteristics would become her calling. The eldest of three sisters, Athena's birthright was the responsibility of leadership and empathy for the women in her family. She has always passionately loved this role. Her mother, Josephine, is the eldest of six siblings of her own. From her, Athena learned that taking care of others is an effort to derive true joy. Along with care taking for others, Athena has the gifts of tireless enthusiasm and an irrepressible work ethic. Add a dash of mild grade neurosis, and one can easily imagine the stories of Athena coordinating her closets from a VERY early age. Combining this with her genuine ear to ear smile and positive attitude, and you get the woman she has become today. A virtuoso of organization and planning – her vibrant energy and charisma fills the room and permeates into the satisfaction and happiness of those around her. All of these talents are focused into delivering a great experience and service to her friends, family, and customers. Event planning in any venue for any event is an exercise in flawless execution for Athena. Her team has the presence of mind, maturity and flexibility to make any circumstance work. This is the heart and soul of Life's First Impressions.
-Mark Torres
Services
Life's First Impressions supports the full gambit of event planning needs. Among our specialties are elegant and professional wedding consultation and design, as well as professional live hosting and entertainment.
*Years of Experience
*Caring and affordable budget planning
*Professional live hosting and entertainment
*Creative and unique specialties
Testimonials
"Lifes First Impressions was bar none, essential to our magical day! From day one consultation to the ongoing spruce of ideas. Our beautiful day was stress free and smooth as we would of expected it. Thank you so much Athena!"
Jhemee & Cathy Duhaylungsod
"During a birthday party, the year before my wedding, I walked into a room of friends and family. I remember immediately being drawn to a commanding voice telling a story. That voice belonged to Athena; and the story was great. After I became engaged to be married and my planning was in full swing I began to wonder who would be our emcee. It didn't take long to decide that Athena was a perfect fit and was possibly the easiest decision in the whole process! Starting several weeks before the wedding my husband, Jay, Athena, and I met to discuss the many details of the wedding reception. During one of our brief meetings Athena asked who was setting up the reception hall. After we informed her that our florist would supervise this task but that we still needed someone to coordinate our family and friends to get the work done, Athena jumped to the task -without hesitation. She calmly let us know that she would be the first one to the hall and would make sure it would be decorated exactly how we imagined. True to her word, Athena did an excellent job of making sure our hall was perfectly decorated. Jay and I wanted to send Athena an itinerary for the reception but were not sure if she would be offended at the suggestion of a schedule. After we mentioned it to Athena she whole heartedly accepted the idea and welcomed our itinerary. At one point during our reception, I remember asking Athena for the time because it seemed like so much had been accomplished in a very short amount of time. She laughed and said not to worry because she was nearly twenty minutes ahead of schedule! I was amazed with her stellar ability to keep on track and keep the guests happy! To say that Athena is great at her passion would be an understatement. She has turned what she loves and is good at into what makes memories happen! Jay and I couldn't be more thankful and blessed that Athena was part of our very special day."
Jay and Eren Bongcaron
"I don't know what we would've done if not for Life's First Impressions! Athena really went above and beyond to ensure the many details of our wedding were taken care of and to our liking. On the day of, she absolutely took the stress of ensuring all our guests were entertained off our backs. From the start, Athena understood the vision for our wedding. For us, it was about celebrating our love through family and friendship. Life's First Impressions helped us to do just that! We will be forever grateful to Athena with Life's First Impressions for her professionalism, attention to detail, and above all her genuine caring heart."
Jo Marc and Eva Silos
See All Testimonials