Rachel Cropper
event planner , wedding planner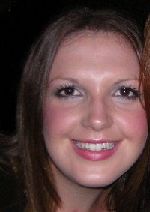 Gloucestershire
07525 138844
rachel@rachelcropper.co.uk
Bespoke Event Management
Based in the heart of the Cotswold's Rachel Cropper Bespoke Event Management is a boutique style company offering a high end quality service to bespoke and unique individuals. With a flair for stylish and glamorous events to be remembered we can work with any budget and any programme. As a bespoke service your needs and requirements will be tailored to your own service package ensuring you get the best possible professional service. A Rachel Cropper event is a remembered event.
As a Professional Quantity Surveyor for a number of years managing construction budgets from £500,000 to £90 million, I am used to controlling budgets and ensuring my client achieves best value for money. Monthly reporting on costs and programme has been instilled into me and I think it is very important to manage client expectations and keep all key players informed.
Services
Initially we offer a no obligation and no fee consultation whereby we will ascertain the scope of the brief. During the consultation we can outline any cost estimates and provide ideas for themes / venues / suppliers etc..

We are happy to cover the whole range of planning elements as a total package or just as individual elements to suit your requirements.

Please call or e-mail for further information.