Neelam Mistry
event planner , wedding planner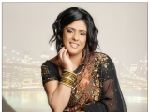 Hemel Hempstead
07598275510
neelam1980@ymail.com
Your Dream Event - Turning Your Dream Event into a Reality!
Welcome to YOUR DREAM EVENT

Planning an event/wedding can be a stressful time as well as exciting, so why not leave the stress to YOUR DREAM EVENT while you get excited about making the final decisions and looking forward to the big day.

YOUR DREAM EVENT was founded by Neelam who is friendly and logical in her approach to work and pays great attention to detail whilst remaining energetic and enthusiastic which is paramount when planning and organising an event of any kind.

Her calling in life came when she attended her cousins wedding in San Francisco, where the attention to detail was amazing and the whole event certainly had the
EDUCATION
The academic background in BA Law with HR has given her the knowledge of basic skills such as written and oral communication, time management, researching and being able to critically analyse a given situation.

BACKGROUND
Having worked as a PA for 7 years has enabled her to implement the above skills and further her knowledge of Outlook, Microsoft Word, Excel and PowerPoint which will help with tracking progress within an event ie Guest Lists, Letters and Presentations.

EXPERIENCE
working as a PA also meant organising conferences, charity events, product launches and galas, which was very enjoyable and therefore is able to adapt to Corporate Events easily.

Regards to experience in the Wedding Industry, Neelam has worked closely with Elegant Wedding Services whom are well known in the Asian Wedding Sector and has gained invaluable practical experience.

Overall the determination, desire for a challenge and the thirst for gaining new ideas would make her the ideal Event / Wedding planner for YOUR DREAM EVENT!
Services
YOUR DREAM EVENT provides the following 4 services for Personal / Corporate Events and Weddings.

1. CONSULTATION
The first step will be to get to know you (the client) and ask a set of questions to help get a feel of YOUR DREAM EVENT. The costs will not be discussed on the first day however an estimate will be drawn up which can be discussed at the 2nd consultation.

2. PLANNING AND PREPARATION
Providing you are happy with the consultation and the estimate given, a contract will need to be signed and the planning of YOUR DREAM EVENT commences. Suppliers will then be found and contracted after confirming with you of course. All suppliers will be coordinated up till the day before the event to ensure everything runs smoothly.

3. DAY OF COORDINATION SERVICES
If you are apprehensive about the actual day – don't worry!! YOUR DREAM EVENT will be available for whatever is needed whether it be to relieve your nerves, give direction to suppliers or problem solve.

4. COMPLETE PLANNING SERVICE
The last service is an all inclusive package from consultation to planning to coordinating on the day and help with any post event tasks.
Testimonials
The event went very well. The guests were full of compliments. We are very pleased with your service. Thank you for being an excellent coordinator in spite of all the hurdles on the day.
Rajni Hindocha
it was an absolute pleasure working with you. You made our life incredibly easy and your meticulous organisation throughout was fantastic. You allocated more than enough time for us and we managed to capture some fantastic shots. We would certainly love to work with you again and if you get a chance we would appreciate very much if you could send over some business cards. We would certainly (highly) recommend you to all our customers!
Iain Smith