Charlotte Wildt
wedding planner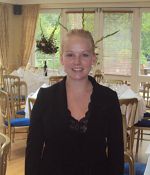 01865 243 567
charlie.wildt@ymail.com
Unico Weddings is one company that will take care of your whole wedding in a unique way.
My weddings are designed to exceed your expectations. Each wedding is a different challenge. I approach each new wedding with a fresh mind; I listen to your ideas and envision how you want your day to be. With my experience, knowledge and ideas we can create your unique wedding.Your wedding deserves special attention; I will see your wedding through right from the excitement, anticipation to the celebration. Your wedding will be like no others, with my help I will create your dream wedding and leave you with personalised memories.
I finished my schooling career and received my National Senior Certificate in 2009. I moved from South Africa to The United Kingdom in 2010. Now I work in a hotel where I am gaining experience at the weekly weddings that are celebrated there. I am in the process of completing an event and wedding planning programme with The QC School of Event and Wedding Planning. I hope to complete my course at the end of this year.