Eyes by Je' Makeup Artistry
Je'Nelle Forbes, MIMP
makeup artist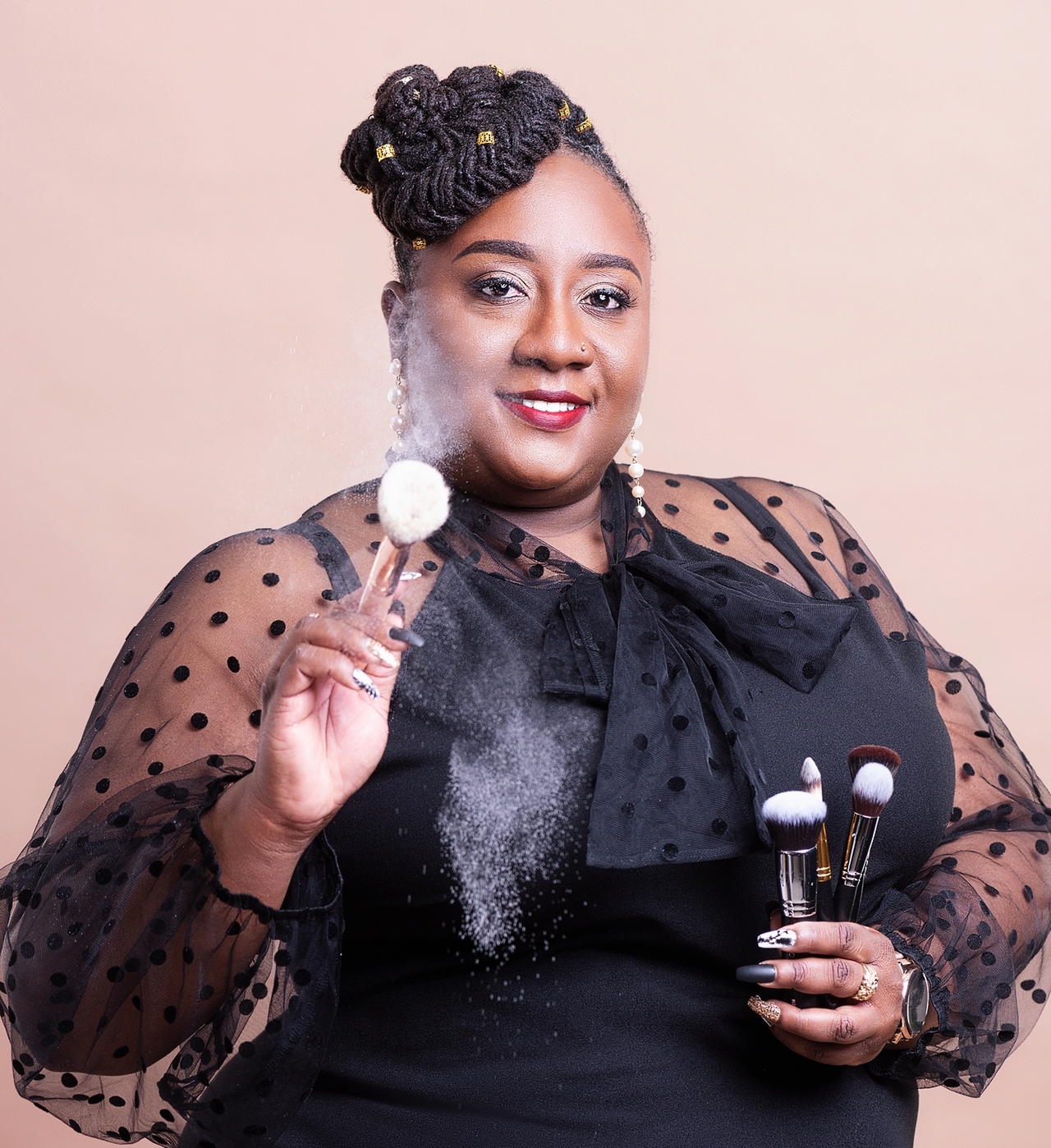 St Thomas
340-513-9941
eyesbyje@gmail.com
"Let your eyes be the sweetest stars they've ever seen"
There are many women in the world who don't visualize themselves as pretty simply because what society deems as beautiful, is not what they see in the mirror on a daily basis. Eyes by Je' Makeup Artistry was created as a means of providing girls and women, with low self-esteem, encouragement and motivation through pampering. Though makeup applications are temporary, being able to see one's self in a different light may be what a person needs to change her outlook on life.
Born on the beautiful island of St. Thomas, U.S Virgin Islands, I've always had an interest in make-up since I was a child. I would watch my mom do her make-up and admired how she looked in the end.

I am a certified makeup artist having received Certificates of Completion for the Apprentice and Master Level Courses from the Robert Jones Beauty Academy. Also a graduate of the QC (Quality of Course) Makeup Academy Master Makeup Artistry program, I have earned the professional designee of Master International Makeup Professional.

Working as a freelance makeup artist, I specialize in makeup application for the everyday woman, helping to enhance her natural beauty. Appointments include eyebrow enhancements, full face makeup application including highlighting and contouring and upon request, strip eyelash application.

Services are available for parties, proms, weddings and special occasions. I also host skin care classes and provide skin care consultations. In the very near future, I will offer services for individual lash application and airbrush makeup.

Having volunteered my services to community based organizations, I would love to continue working with local photographers and welcome the opportunity to work with photographers abroad. It is my hope that I become that "go to" artist for weddings, runway shows, beauty pageants and professional photo shoots.
Services
Eyelash strip applications
Eyeshadow Application
Fantasy Makeup
Halloween Makeup
Party Makeup
Proms
Testimonials
"It was indeed a great pleasure being your model. My learning experience for way more than I was expecting and I certainly learned a lot. The way you took your time to explain the process and adversities was impeccable. Also, you answered my questions with great confidence, tone, and I like the way you used examples. If there is anything that I can do to assist please don't hesitate to contact me. Once again… Thank you for introducing me to makeup artistry!"
Denise Carty