Naysha Gane
wedding planner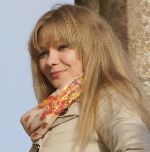 Frome
07585603189
naysha18@btinternet.com
Your dreams really can come true!
My Name is Naysha I am 21 years old.

I am willing to offer a full Wedding Planning service at a very reduced fee.

My family are in the Wedding industry and I am very interested in starting my own business, I have much experience with weddings and i have worked at around 300, with my position at Orchardleigh and also working with my father.

I am a very friendly and open person, I am creative and very hard working. I am very organised and i love a challenge, so any ideas you have i will endevour to make them happen for you.

Please read my other infomation, and feel free to contact me.
I am currently training to be a Wedding Planner, as my family are in the Wedding industry and I am very interested in working as a planner. I have experience with around 300 weddings, as I currently work as a junior wedding Coordinator at Orchardleigh House in Somerset.

My father is a wedding Photographer,so I have helped him with many of his weddings.

I already have contacts in the wedding industry, so I have many supplier contacts.

I would be very interested in helping a couple to plan their special day, this I would be happy to do for a reduced fee, as I wish to build some extra experience and a client base, and I would love to get the chance to be an important part of a couples day.
Services
As I am not yet a certified wedding planner I would like to outline the services I would be prepared to offer to a couple for a reduced fee, but we can discuss this depending on your budget for a Wedding Planner.

I will help you plan your day from the start and to execute it.

I will advise on vendors and suppliers, I will help to arrange the church and or civil ceremony. Help to find a venue for the reception and or Wedding Breakfast.I will help with the planning of the evening party, the Bar and refreshments.

I will help you to pick the menu that you would like for the wedding breakfast and I will liaise with the catering services to ensure that you get what you are looking for.

Find a Band or any other form of entertainment that you are looking to hire. I will help with ideas for the budget for these suppliers and i will research the best prices for the areas you are interested in.

I will come to the Wedding day if you would like me to and help insure things run smoothly and take the weight off of you, so that you and your guests can relax and enjoy your special day.

I will help you with all aspects of your day and ensure that you have the wedding you have been dreaming of.

If you would like someone there to help advise and plan your day, then i would love to be a part of it.

Kindest Regards
Naysha