Mandy Pang
wedding planner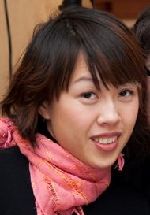 Richmond Hill, ON
647-889-8205
mandyypang@gmai..com
It is my delight to share my expertise to help couple to minimize their money, time and effort in the wedding.
It is my belief that wedding should be memorable ad enjoyable. While many are stressed with budget, design, and organization, I truly believe these are avoidable. From my experience in church, weddings simply occupied almost every weekend in the summer months. I have helped out in every aspect including maid of honor, bride maid, food team, decoration, MC, floor manager, AV, and reception. I have gained a lot from these experience and I truly love every process of it. I wish that I can bring my expertise to help you organize your wedding in every aspect to make your dream comes true.
To introduce myself, I always have a passion in fashion and event coordination. During my university years, I had started up my venture in setting up a fashion boutique. My job is to travel to different countries and find uniquely designed fashion to Canadian market. At that time, fashion retailers were mainly dominated by a few brands and customers have limited choices. For me, I really enjoyed traveling to different places to find "good fit for good prices." I had also organized a fashion show as a promotion tool. Later on my career has moved toward as a Certified Management Accountant(CMA) to gain more business exposure in financial aspect and at the same time worked as a wedding planner. It is my delight to bring my business skills, financial knowledge, and organization talent to your wedding.
Services
Consultation $800
- First, I will conduct a face-to-face interview to go through each aspect of the wedding and client expectation. Then a written report will be completed to include topics as wedding theme, locations, attire, stationery, flowers and decorations, with a detail budget.

Preparation $800
- From planning to execution, I will be available to be your assistance from shopping, bargaining, following orders, arranging, designing, organize bridal shower, bachelor party, and wedding rehearsal.

Wedding Day $300
- To monitor the execution of the plan to ensure things are running on schedule and handle any unexpected problems. My job will be acting as a floor manager to control the flow of events with coordination of wedding helpers, outside vendors and family members. This is a service from morning till night depends on the time of event.

Discount Price Package $1600
- If you purchase all three of the above service, you will get 15% saving.

Additional fee would apply for larger wedding for over 250 guests. Please contact me for further detail at mandyypang@gmail.com