Jessica Durling
event planner , wedding planner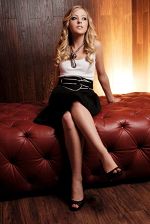 Rochester
Making your dream event become a reality.
Hi there, my name is Jessica Durling,I have such a passion for planning events and weddings. I love to make sure every detail in an event is perfect.

I have a great imagination and would take pride in any event I plan and every part of the event, from finding the perfect venue, to being there to help on the day, im here for you every step of the way!
I intended to become a chef when I was 17 but found my true passion was helping out at events and parties.

I love finding venues and imagining what the event would look like, so after finishing my 3 years at catering college I decided to enrol in an Events and Wedding planning course. I have had a rigorous training procedure and have every confidence in making any event nothing less then perfect.

So far I have planned two events one being a fashion show and one being a high tea for the Rolling Stones star Ronnie Wood at his art gallery in London.
Services
My Services: The consultation
My services include a free 1 hour consultation so we can talk about the type of event you would like to plan, and understand each other about every detail regarding the event. Whether it be the location, and if you would like to have on site caterers, the date and time of your event and who you would like to invite, is there a theme, any specific decorations and many other details we will get to discuss on the day.
What happens next...
I will then go away and find you the perfect venue, hire caterers if you wish and send out invites, find decorations etc, I will co-ordinate all elements of the event so you have nothing to worry about except turning up and looking lovely!
For more information
Please feel free to contact me and we will arrange a time and place that best suits you to start arranging your special event.