Amanda Bird
event planner , wedding planner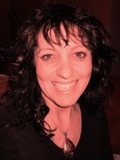 Cheddar
07787548455
ambi2009@live.co.uk
Memorable Occasions:
For making unforgettable memories!
Memorable Occasions has been developed through my passion for organisation using my creative, energetic and enthusiastic skills with the remit being to produce the most creative, innovative spectacular parties that the industry will see.

My roots are based in Somerset, where i live and grew up, which has been also where i have organised some of the most fantastic private events and parties.

I am keen to produce parties and events of all sizes, from garden parties and birthday events, through to celebrity weddings and events worldwide. I can work with all kinds of budgets, or in some cases, virtually no budget at all. Whatever i do,
In my previous experience,a lot of my working life has been working in the Hotel& hospitality business which I was responsible for organising business meetings, conferences, weddings and introducing new ideas to encourage more business.

Other aspects of my experience have also been through my family, I have two daughters which I previously organised many parties and events for when they were children. I also gained experience at this time with helping to organise school events. l have also previously set up my own business providing sales, marketing and networking for different companies.

Through-out my working life, I have learnt that I have a passion for communicating with people and use my interpersonal skills to an advantage.
Services
Memorable occasions specialises in organising and producing bespoke parties, events and experiential activities.These will include:

Private Events:

Weddings
Birthday Parties
Garden Parties
Dressing and theme parties
Marquee and furnature events
catering and bars

Corporate Events:

Corporate parties
Christmas Parties
Conferences
Award Ceremonies
Outdoor events/Festivals