Claire Blackburn
wedding planner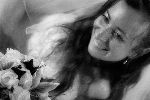 Lincoln
01598 507239
claire@functionfairies.co.uk
Let the fairies take care of your function
After the excitement of my own wedding had passed I realised that wedding planning was a job that I felt would be a really rewarding career.

I have helped a number of friends plan small aspects of their weddings being particularly resourceful at finding unique ideas or suppliers to really personalise a wedding theme.

I can offer a unique ability to think outside of the box which will give your wedding a memorable personal touch.
I can take your wedding ideas and define them into a realistic option. I can listen to your ideas for themes or locations and transform them into tangible decorations or venues.

I specialise in unusual approaches to the wedding ceremony or traditional wedding aspects for example having a zoo as the venue for your wedding ceremony.

An understanding ear also offers the couple to be an arena to talk out any jitters or problems with an impartial mediator to aid any decision making or necessary compromises.
Services
- Full wedding planning and organisation

- Ideas consultation (an hour session which will aid a couple to collect their ideas in order to find a common theme to continue with)

- On the day organisation (logistical supervision on the wedding day)

- Budget consultation (an hour session which will aid a couple to create a realistic attainable budget)
Testimonials
My fiance and I were really struggling to think of way to incorporate our wedding theme into our wedding centrepieces Claire listened to our ideas and was able to offer some really unique and fun ideas which we could choose from. Thanks Claire for making our wedding day so memorable and personalised to us.
Katy Maxwell nee Blake, May 2009
Claire really took all the stress out of our wedding day by taking care of the logistics on the day. She made sure that everything ran to schedule and the way that we had planned. We would definitely recommend having Claire co-ordinate your wedding day so that you can relax and enjoy your special day.
Mr and Mrs Tate, April 2010