Tessa Woerner
wedding planner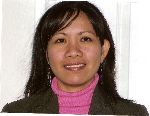 Lancaster, PA
717-201-7664
tessa_woerner@yahoo.com
Committed to design your dream wedding with Creativity and Value!
Hello, welcome to my personal page. My name is Tessa Woerner. I am an independent Wedding Planner. I have been a resident of Central PA for 6 years. I moved from Curacao, Netherlands Antilles to Lancaster in 2004 to get married. Yes! I found my soul mate eight years ago and been married for six years. I got married in Fall of 2004 and renewed our vows in Spring of 2006. I had so much fun planning, researching, designing and executing both my weddings. The success and delight I got from both weddings inspired me to follow my interest about weddings. In summer of 2006, I took a job at Alfred Angelo Bridals as a Bridal Consultant. I worked with brides first hand in helping them find the wedding gown of their dreams. I also got to chat with them about this wonderful time of their lives. It was a very rewarding job! I enjoy wedding planning because it collaborates well my love of organization and detail with creativity. Besides my own and my sisters' weddings, I have also coordinated and hosted a number of parties, from birthdays, retirement, to backyard parties. Putting a great party together is a lot of hard work and attention to details but when it's all said and done it is well worth it. You just made one more soul happy!

I have always been fascinated with weddings. It makes me smile and in high spirits. While unlike other women, I did not dream my own wedding as a little girl at all. But I start day dreaming about it when my one sister got married. I practically volunteered to help her from picking wedding gown and deciding how long her train going to be up to planning the ceremony and reception. I even got to help choose the menu! Then couple of years later, I also helped my one sister planned her destination wedding in Lake Tahoe.

I am passionate and romantic at heart! I love and make every effort to make people happy and content. I always keep myself busy with things I love to do. Some of my passions are fashion, cooking, cake decorating, flowers and gardening, outdoor living and interior designs. I also find that having all these skills help and contribute to a successful wedding planning. I am an easy going person and I love working with people. Through the years I have travelled, I find it captivating to meet and learn new people. I have over a decade of work experiences from different fields of expertise within diverse parts of the world. These experiences taught me to be organized, detail oriented, creative and resourceful, enthusiastic and personable.

Thank you for taking the time to read about me. I would love to have the opportunity to help you with your wedding planning!
Services
Wedding Consultation

Did you just got engaged and don't know where to start planning your wedding? If your budget is tight and cannot afford to hire a wedding planner, you can still have the wedding of your dream designed by a professional. All you need is a consultation with a wedding planner. You have come to the right place. As a wedding planner, I will be able to help you get started. I will sit down with you and walk you through of the things necessary to create your dream wedding. An affordable way to get all the insider information you need to make that dream wedding come true! Here are the things you will get from the consultation.

• One to 2 hour consultation with a wedding planner – I can guide you in all aspects of
your wedding, from wedding theme, color scheme up to the reception. Or you can simply focus on the part that you are not sure about.
• Packet of information that are important in planning your wedding – forms that will help you manage your budget, time line and a journal that you can jot down all important notes.
• List of recommended vendors that will help you create your dream wedding. We have screened the vendors available in the area and picked the best ones, that way you can be sure you will be taken care of.
• Free Gift!

You probably think you can just go on the internet to get this information, but the problem is, the information out there is not personalized for you. These are general information that might not be applicable for you. Do you really want to waste your time? Or would you rather enjoy it?

Side note: Wedding is a lifetime experience, so it must not be a stressful experience.


Rehearsal Dinner Coordination

Rehearsal dinner is a very important aspect of your wedding. This will help ease some nerves on most of the wedding party especially with the ones who were never in a wedding party before. So, if you want to avoid the stress of doing this on your own, I can help! These are the services you get in this package.

• I will meet with you to talk about what you have in mind with the dinner.
• I will help you book a place for the dinner – and I will even help you with the menu if you need.
• I will be at your wedding ceremony venue to coordinate the rehearsal and arrive at the place half an hour early to make sure things will run smoothly– most times church and other venues have particular rules and I will make sure to get these information and have your party practice these to avoid any issues with the venue.


Day of the Wedding Coordination

This is it! The day you have been waiting for since you were a child! Of course you want this day to be special and enjoyable. But do you have the people you need to make this happen? I am sure parents, sisters and your BFF are there to help but would you want them to be stressed on your wedding day? Or would you like them to enjoy the day as well? I can help you make sure everyone have an enjoyable time! Here are the services you will get from this package.

• I will get there one hour early to ensure that all vendors are on time, and do what they suppose to do and that everything is in place for the ceremony – like florists, decorator, musician, photographer, videographer and others involved in the ceremony.
• Coordinate with the ceremony venue to make sure your wedding party knows what to
do, where to go before the ceremony starts.
• Organize and coordinate with the wedding party and family members to ensure they know what to do during the ceremony – ushers, maid of honor, bride's maids, groomsmen, best man, parents, readers, grand parents and so on.
• Bring all your necessities on site – unity candle, emergency kit, and other things for the ceremony. I will make sure to pick these up from you ahead of time so you will not have to worry about these on your wedding day.
• I will help you from booking the ceremony venue, assist in venue decorating idea and coordinate your ceremony from beginning to end to ensure smooth transition of the whole affair and all the details will be considered.


Reception Coordination

Here is the fun part! You are finally Mr. & Mrs.!!! You can relax and have fun... and eat after starving for few days from nerves and dieting preparing for the wedding! Well, I can help you have fun! Here are the services I can provide in this package.

• I will help you book a reception venue, caterer (if needed), bartender (if needed), DJ and confectioners and venue decorator, photographer, videographer. This will lift up some burden from you. But you will remain the Boss and the main decision maker – you approve and sign contract! You do not have to worry on the details and time line I will make sure all vendors will follow through.
• I will help you pick out menu, favors and even cake design!
• I will arrive at the reception venue one hour early or what ever is the allowable time to get into the place to make sure everything is ready for your guest.
• I will make sure the place is decorated and everything is in place – guest book, cake table, favors, and center pieces.
• Make sure all vendors arrive on time and set-up when your guests arrive – DJ, caterer, decorator, etc., most importantly, that the cake is delivered and set-up!
• Assist wedding party/family who will be doing toasts.
• Coordinate the whole affair to ensure all parts of the reception will happen on the right timing – throwing of the bouquet & garter, toast & speeches, food service, first dance with the Father, cake cutting, and so on.
• Bring all your necessities on site – guest book, toasting glass, cake utensils, favors, and other things for the reception. I will make sure to pick these up from you ahead of time so you will not have to worry about these on your wedding day.
• Back up plans.


The Wedding Package

In this package, you will get all the services above. I will help you throughout the entire wedding from the moment you sit down with me at the consultation until the finale! I will even help you with guests accommodations, gifts, arranged for insurances if you need, and all the after the wedding arrangements.
• Consultation – assist you in picking your wedding theme, colors and design.
• Assist you in picking Wedding Gown, Wedding Party Attire, Invitation, Flowers, Cake, Favors and centerpieces, Limo Services, Photographer, Videographer, Musicians or DJ's, Out-of-Town Guests accommodations and welcome gifts, Honeymoon arrangements.
• Assist you in reviewing all the contracts before you sign them.
• Rehearsal Dinner – assist you in the rehearsals, booking the right place for your rehearsal dinner, even picking the right menu.
• Ceremony – assist you in picking the perfect ceremony venue. Coordinate the entire ceremony.
• Reception – assist you in booking the perfect venue for the reception, caterer, bar tender, barista if needed, in picking the perfect menu, reception design and style, centerpieces and decorations. Coordinate the entire reception to ensure that all vendors show up on time and set up properly to run the reception smoothly.
• Assist you in arranging your Honeymoon, making sure all your gifts are listed and delivered to your home, arrangement of insurances if needed, make sure all vendors are taken care after the wedding.

You may choose any combination of the services above that best suit your needs.