Sarah Telford
wedding planner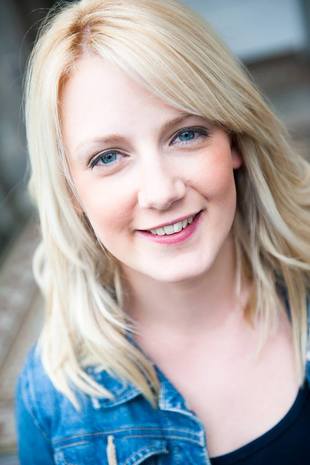 Glasgow
07515684989
sarahtelford43@yahoo.co.uk
First and foremost, Congratulations on your engagement!

It is such an exciting time, brainstorming, browsing and booking yourself into every up coming wedding exhibition around.

Personally I have been doing all those things, but I only got engaged myself recently. I have been planning my wedding since I was 8 years old and attended my first wedding exhibition and fashion show at 16....on my own!

To say I have always been in love with the wedding world is probably an understatement. I have been watching and learning for a very long time and my passion and enthusiasm for this beautiful and exciting time in your life has never faulted.
Long before my passionate hobby became a career I was working in a project management environment where time critical planning and attention to detail were key. This was a fast paced environment with little room for error and meticulous planning was paramount.

Although my passion for organising was being put to good use in this role, after years working with engineers and telecoms jargon I felt my creative side tugging at me to put it to good use.

The opportunity came when I finished work to have my first little baby girl and I spent my extra time building an incredible network of industry suppliers and insiders through various events I had planned.

Today I have combined my experience in project management with my passion and contacts within the wedding industry to offer my clients the professional and stress free event planning they are looking for.

With attention to detail that is second to none, creative ideas and always a happy smiling face you can discuss anything with I am certain, together, we can give you the wedding of your dreams.

So sit back, pop open that bubbly and enjoy every moment.
Services
Supplier Search: Doing the legwork! Supplier search & recommendations using my database of the best, most trusted and reliable suppliers out there.

Partial Planning / One month to Go: Have you started your wedding planning but chasing suppliers has become overwhelming or you are fed up and just want to take time out to enjoy the lead up to your wedding then this package is for you.

Following an initial consultation, this package includes:

- managing all your outstanding wedding admin.
- review and confirm all supplier contracts and payment plans.
- source any outstanding suppliers
- last minute inspiration.
- identify any possible issues and offer advice and assistance.
- provide an action plan for the last month.
- discreet on the day co-ordination.
- unlimited phone and/or email support.

On the Day Consultation: Already to go but looking for peace of mind on the day to help you relax? I will tie up all those loose ends for you giving up the chance to relax in the knowledge your day will be stress free.

Following an initial consultation this package includes:

- meeting 3-4 weeks before the big day.
- liaising with the venue (s) and suppliers on your behalf.
- providing suppliers an "on the day" plan.
- decorating and overseeing preparations.
- staying until the end of the event ensuring it all runs perfectly right up to the very end.
- dealing with any little issues that pop up on the day.

Complete Wedding Planning & Management:

For those who like to stay in complete control but are time poor, looking for the very best services and suppliers and want their day to go without a hitch.

Following an initial consultations this package includes (but is not limited to):

- venue search
- supplier search
- arrangements of regular appointments
- budget analysis and detailed payment plan.
- design and inspiration
- handling of dietary requirements and RSVP's
- general wedding advice and support
- unlimited phone and/or email support
- on the day consultation.
Testimonials
"I have had such a wonderful experience working with Sarah. The drive and enthusiasm Sarah puts into everything she does is amazing, and she always does it with such good grace and I love the genuiness of Sarah and her compassion."
Mo Ferrington