Trudean Wright-Haye
event planner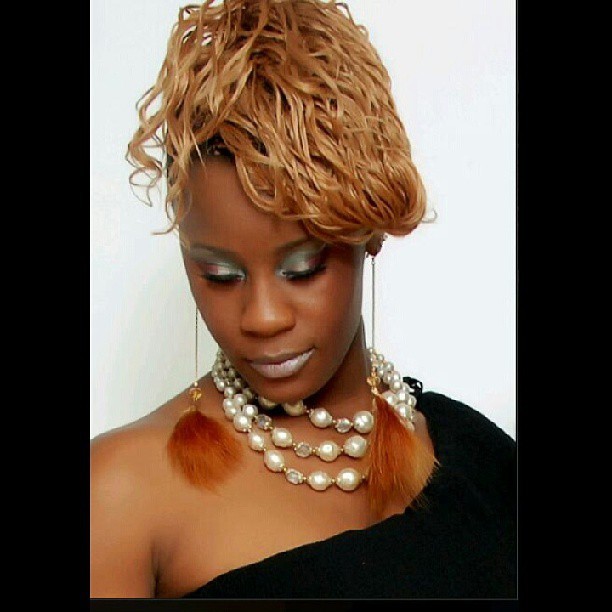 Philadelphia, PA
215-720-6265
trudean@aurigacapella.com
A Constellation of Creativity
Trudean graduated from Delaware Valley Charter High School in 2008. Although there were several opportunities to pursue higher education, she chose a path that would lead her to living her greatest life. Trudean immediately began being active within her community by volunteering and hosting donation events.

In late 2010, her passion to start her own event planning business and hosting various fundraiser events became her primary focus. Trudean enrolled in school to get her certification as an event and wedding planner, leading to the birth of Le Petite Capella Events & Wedding Planning.

Upon launching Le Petite Capella, Trudean Haye was contracted to be the designer for I-Female Magazine and was selected to be twice featured. In early 2012, Trudean and Stenell Greene-Myers (Owner of I-Female Magazine) teamed up with New Jersey Hair Stylist Gina Grace to organize I-Female Magazine's 1st annual "I Am A Survivor" Fundraiser Gala and Fashion Show.

In the summer of 2012, while being contracted to plan a 3-day Gala event for a non-profit organization, Trudean was introduced to author J.T. Barber. Realizing that they shared a similar passion for giving back to the community, they joined forces to do a book drive. Together they were able to collect over 2,500 reading books for Philadelphia public school children, ranging from pre-K to eighth grades.

Witnessing the success of the book drive, Trudean and J.T. founded the Plant The Seed Movement a grassroots initiative advocating children's literacy, education, and involvement in the arts.
Services
Event/Wedding Planning:
Le Petite Capella is devoted to share our passion and creativeness; we make it our responsibility to carry out your wishes exactly as you imagined it to be and our goal is to capture your essence to create an environment that inspires.

From baby showers to mother's day, to birthdays and holiday parties we can produce the vision you have for any occasion. We are passionate about everything that we do and we hope to work with you to give you a sense of comfort, trust, and confidence in us. We hope to be a good listener and we are always open to hear what you have to say, expressing your needs and opinions openly and honestly to make your occasions a memorable experience an enjoyable and effortless one. We want to always make you feel comfortable and welcome.

To have passion and talent for weddings and special occasions is what Le Petite Capella is all about. I have a true desire to work with people and hope to develop a priceless relationship with many amazing vendors and YOU a client as well. I've combined my hard work, knowledge, talent, passion and creativeness into a company which is Le Petite Capella, and having this freedom gives me the opportunity to use my personal style and my creativity to its full potential.

There is nothing more special than celebrating life, sharing news of your engagement or celebrating the milestones in your relationship, that's why we're here to capture your essence and be with you every step of the way. No event is too BIG or too small for us.

All occasions are important and special to Le Petite Capella. We aim to create a memorable service. This is your event, but it is our passion.
Testimonials
Trudean Wright from Le Petite Capella my personal assistant/ manager/ PR and Designer of I-Female Magazine thank you for all your creativity hard work and for breathing life into all that you do for I-Female Magazine.
Stenell Greene-Myers
You are the absolute best and I'm thankful for all that you do for Noni's Patois.
Kindle Burrows
Thank you for making my baby shower a memorable and fun one.
Scralett Perez
See All Testimonials