Mirna Conway
makeup artist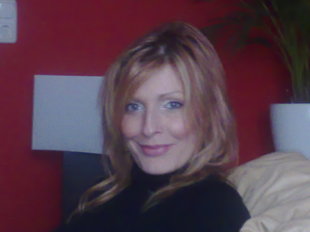 Stevenage
07980008373
mirna@conwaycomms.com
Picture Perfect Face - Makeup by Mirna.
My name is Mirna Conway and I am a Croatian born makeup artist based in London, Uk.
My approach to makeup is simple: I love creating flawless,picture-perfect faces helping clients draw out their natural complexion and beauty,where emphasis is on blending,contouring and highlighting. I use classic techniques in order to achieve modern,fashionable and iconic looks. I understand the importance of adapting to different working environments and love to add more drama and colour to certain looks to make them stand out. I can be cautios or daring depending on client's needs.
I was born in Croatia where I also grew up. I came to live in Uk in 1992 where I settled. I am also a qualified psychologist who happens to be passionate about makeup. To be honest, I am addicted to mekeup and love the whole "transformation process", I love seeing people's happy faces once the makeup is applied and seeing their confidence grow. I have 5 years experience in the makeup industry and would love to expand my knowledge and leap into theatrical and media makeup. I am most happy sitting in front of a client,discussing their makeup needs and transforming makeup ideas into reality.
Services
Fashion and photgraphic work. For fashion and photo projects, please contact me to discuss project particulars and fees.
Personal makeup services for events.
Bridal & bridal party makeup.
Make up tutorials.
Testimonials
Mirna did my wedding makeup. It looked absolutely amazing,it was done so beautifully and professionally. I thought I knew how to apply makeup,but seeing thermakeup results of what Mirna did, I was amazed at how gorgeus it looked. I can't thank you enough. xxx Gilda
Gilda Kingsbury
I was looking for something different in my makeup application and you inspired me to be more daring. I really love the make over you gave me. It looks fabulous in every sense of that word. Many,many thanks. Maria
Maria Andrews
I am a mature lady who had a make over by Mirna. I just wanted to feel a little younger and more beautiful for a special occasion. Mirna did that for me. My makeup was so lovely, my skin looked more radiant and dewy,my eyes looked so alive and I felt like the "belle of the ball". Thank you for making me so happy. Love Noreen xx
Noreen Sinclair
See All Testimonials