Caroline Gardiner
event planner, wedding planner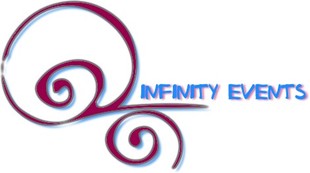 Torquay
caroline@infinityevents.co.uk
Working with your visions to create a day that you'll remember for an infinity
When I planned my own wedding I had so many ideas but only one wedding to try and fit them all into and at the same time I fell in love with anything and everything to do with weddings. Because of this passion I was inspired to train as a professional wedding and events planner so that through setting up my own business I could help other couples create their own unique day by making their visions come true and memories that will last for an infinity.
I have a keen eye for detail and will listen to your ideas and visions so that I can help you to create the perfect concept that's right for you. Also with all the technology available to us there are so many ways to find bargains to keep your costs down and ideas to go with any single word that you imagine your day to become.

When it comes to finding a Planner, you should look for someone you can relate to on a personable level, who you will feel comfortable with from the very first meeting and who has the skills and passion to give you what you want. I provide a friendly and helpful service every single time I speak with you and I will guide you through the process of decision making and organization, taking into account your likes and dislikes all whilst getting to know each of you as individuals and and as a couple.

In addition, I have a wonderful husband Alan and a beautiful daughter Serena who I love spending time with and we enjoy taking walks along the harbour together.

Please take a look at the rest of my site and then email me at caroline@infinityevents.co.uk to arrange a friendly get together and FREE initial consultation. I'd love to meet you and hear all about your engagement story, birthday party, christening choices and much more.
Services
Infinity Events offers a wide range of services for couples wishing to get married. I also create, plan and co-ordinate other milestone events such as birthdays, christenings, corporate parties, charity events and much more.

I would always recommend coming to see me for a free initial consultation to discuss all of your own ideas and how I can help make your dream wedding day or event become a reality.

Hiring a wedding or event planner shouldn't be a luxury which is why I can work with all budgets and even create bespoke packages to accommodate this.

If you are getting married, then to help guide you, I have outlined some of the most popular choices and prices below. For all other inquiries please contact me directly at caroline@infinityevents.co.uk. I am also able to use various ways of communication to make it as easy for us to keep in touch whenever needed with email, phone, Skype and social networking. I can use whichever is easiest for you.

Full Wedding Planning & Design

This package is for a couple who would like full support and guidance throughout the whole wedding planning process from the minute you get engaged right up until the honeymoon and thank you cards. I will guide you through every aspect of your event from design to budgeting and will take care of all the small details that are important to you. This includes regular consultation meetings, full event management, tailor made design recommendations, supplier sourcing, venue decoration, honeymoon assistance, and every other big and little detail in between.

Price:10-15% of the overall budget.

One Month Co-ordination

This package is for those who have taken care of most of the supplier sourcing and design elements of their day already but would like somebody else to co-ordinate everything together so that they can relax in the final run up. This service includes confirmation of all suppliers, chasing up of any late RSVP's, on the day set up, co-ordination throughout the day and much more.

Price: from £450

On the Day Management

For those of you who have planned your own day, but would like a professional planner on hand to make sure the day runs smoothly, as well as decorate and manage timings and suppliers - this the perfect choice to help you and your guests completely relax knowing everything is being taken care of.

Price: from £300

On the Day Decoration & Styling

If you're fully organized and have a venue co-coordinator you're happy with that will be managing the day as well as co-coordinating all of the suppliers in the final weeks leading up to your wedding, you may wonder who will manage the styling and venue decoration. For those couples not wishing to do it themselves or leave it to their family and friends, this service is the one you need. It includes venue planning meetings and a bespoke design plan created for your big day.

Price: from £250

Hourly Consultation

If you've decided to plan the entire event yourself, but there are some elements that you could really do with some extra inspiration and advice on from an expert. Come along and see me for an hour long session whenever it's needed and we can work together to perfect those last minute details.

Price: from £20 per hour.

Bespoke Package

If you have slightly different needs or a specific budget in mind then I will happily create a new and tailored package just for you. This can include a variety of my services, but below are just some of those I offer:



Theme Inspiration
DIY Invitations, Decorations and Favors
Venue Search & Selection
Venue Decoration & Styling
Bridal Consultation & Advice
Groom Consultation & Advice
Attire Selection
RSVP Management
Transport & Accommodation
Gift Lists
Honeymoons
Pre/Post-Wedding Events

I can cover the areas of Torquay, Paignton, Newton Abbott, Exeter and Plymouth