Nicolene Opperman
event planner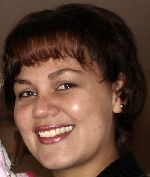 Katanning
0409252827
nicoleneopperman@bigpond.com
Where Magic Happens
My name is Nicolene Opperman, I was born in a small town called Springs in South Africa. Since early days I have all ready showed potential in dreaming big, designing and planning. Making magic happens.

It was my dream to make someone's else's dream come to live. And from my days in High School and thereafter, I was always in charge of planning parties and events.

Today I am doing it on a casual as needed basis and planning to do it full time.

I have the ideas, I have the time and I sure have the energy to produce any spectacular event you may require.
My first event planning started in South Africa for one of the largest holiday resorts. ATKV, are holiday resorts with the perfect event settings for all occasions. I started of working casual, as I was still finishing school.

I immigrated to Australia in 2008 and has done small town events since then. From engagement parties, 21st Birthday Parties and children parties. I have the eye for detail and many sources to give you the dream event you want.
Services
I am available for any event you want to plan. From Wedding, Engagement, Corporate and Birthdays.
Please contact me if you need any assistance in planning your perfect event.