LaShaunda Williams
event planner , wedding planner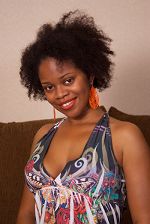 Calumet City, Chicagoland, IL
solsyrenepp@gmail.com
Hello Prospective clients, thanks for visiting my site. I am a hardworking young woman whose is passionate about my talent of event planning. I strive to make every event I plan memorable by planning it as if it was my own.
Over the past 10 years, I have had the pleasure of planning several different events, which they all turned out very successful. This started out as a hobby, and I found that I really enjoyed planning and bringing an event together. So I decided to start my own event planning and promotions company, at the same time I felt it would be more than beneficial to become an expert professional in the field by obtaining an a professional certification. This decision lead me to research and later become a student at the QC School of Event and Wedding Planning. I am eager to obtain more educational information that would help be to provide my clients the best service possible.
Services
My company is very new and is still in the planning phases however I can assist you in planning any event.