Melanie Miller
event planner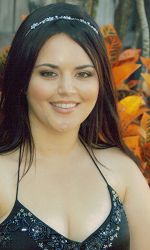 Helensvale
livelaughlovelife@live.co.uk
My name is Melanie Miller and I am in my second last year of business studies at APM College of Business. My major through this degree and my key area of interest is event management.
I am a highly motivated, passionate, reliable individual who has a great desire and aptitude for learning.

I have the ability to work calmly under pressure and I have effective time management skills. I have excellent customer service skills, good attention to detail, strong communication skills and I have high level computer and teamwork skills. I am a team player with a happy, welcoming and friendly persona and take great pride and professionalism for the job at hand.
Services
Events & Administration : Riverglenn Function Centre
AUGUST 2010- Current

Wedding Coordinator liasing with client from
begining to end
Conference sales and coordination
Function & accommodation sales
Supervising functions & staff
Marketing & Promotions


Events Coordinator :Arundel Hills Country Club
MARCH 2008 - JULY 2010
Coordinating Weddings, Conferences and
Special Events from beginning to end
Liaising with clients, chef, managers
of the function
• Selling Events to new and former Clients
• Food and Beverage Supervising
• Set- up and pull down of functions
• General reception skills
• Customer service
• Multi-tasking jobs/Time Management skills
• Training new staff