Charlene Wilson
event planner , wedding planner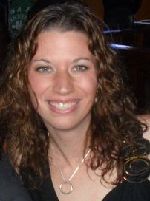 Jacksonville, NC
910-787-2263
CMWilson@daydreamsintomemories.com
Let me help you turn your Daydreams into your Memories!!
Hi! My name is Charlene Wilson. I have a love and passion for weddings and making all events something that people walk away from unable to forget. I feel that there is no such thing as "typical" when you're talking about an event or wedding. They should be unique. And spectacular. And memorable. Most of us do not have "unlimited funds" to spend on a special occasion, but why should that mean you have to sacrifice style and a lasting impression that leaves everyone smiling? I don't think anyone should. No matter what their budget.
A little about me:
I am devoted wife of a U.S. Marine and mother of three very wonderful children. I am also a U.S. Marine veteran. I served 9 years in the Marines and just recently got off active duty to focus more on being home with my family, and being apart of the football games and ballet recitals in my children's lives. My years in the Marines were valuable in many ways and something I am proud of. I have a deep appreciation for the details and the importance of time-management and staying on top of the task at hand. And I can now put all of those important skills toward something I truly enjoy doing. Weddings and Events.
Services
I will plan as little or as much as you need. I can plan with you from the start or simply ensure the day of your occasion goes as smoothly and stress free as possible. I say I plan with you because though I would be your planner, it is YOUR event. I work "behind the scenes" to pull everything together to allow you to enjoy being engaged and being a bride, or to carry on your own busy schedule while I endure the stress of the details for you.