Susan Nelson
event planner , wedding planner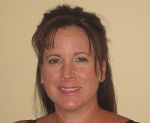 Swift Current, SK
306-741-1466
susan@stockmanslodge.com
I am anxious to complete my event and wedding planning course through QC by the end of 2010. With my strong level of professionalism, outgoing personality, ability to obtain goals and introduce new ideas your event will be fun stress free and designed to perfection!
I have lived in Saskatchewan since 1999 when I married my husband and moved to Swift Current. Although I lived full time in Swift Current I was able to run my construction cleanup company successfully with the proper staffing in place and occasional trips to Phoenix. My husband and I chose to buy Stockman"s Lodge in 2004 and run a fly-in only fishing resort during the summer months catering to all types of personalities. Our lodge was built with the needs and wants of our clients in mind and our goal was reached.
I have volunteered on many events for non profit organizations and always felt it was something I would enjoy full time. Now with this certification
and my past experience I can make your event a dream come true!!
Services
Wedding Planning, partial or full
Birthdays
Anniversaries
Kids Parties,
Theme Events
Holiday Parties
Showers