Melanie Gauthier
wedding planner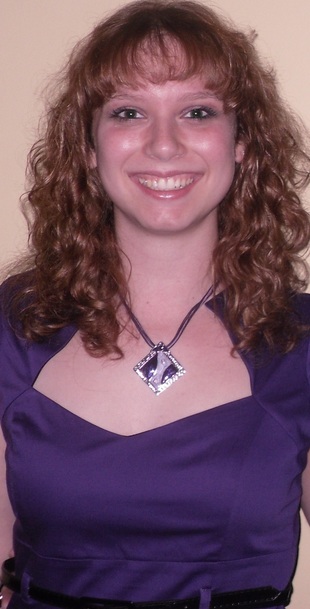 Ottawa, ON
613-791-7107
melanie.gauthier.90@gmail.com
Dreams do come true!
I am a bilingual, easy-going person who loves to help people. I am creative and will help you make your wedding, a day you will always remmeber. I am a people person who will gladly listen and help you make your wedding all about you! I am reliable and honest, as well as hard working. I am an energetic person who will not give up until the job gets done! I will work by your side when you need me and I will work with others to make sure everything about your wedding is perfect! I am confident in what I do and most importantly, I enjoy what I do.
I have studied at QC School of Event and Wedding Planning. I currently work for Bytown Catering as a Customer Service Representative/Event Planner. I help clients pick the perfect meal for their event, as well as making sure they have everything else needed for their event.
I have helped an out of town bride with her wedding bouquet. Wanting the perfect feather bouquet, I worked every day to make sure everything for her bouquet was perfect; the width, length, color, the proper kinds of feathers and the price. This out of town bride trusted me and chose to wait for the final product. A few days before her wedding, I showed up at her doorstep with her bouquet and she cried of joy, telling me that I saved her wedding day.
These are things I can accomplish. I will give you what you want and I will make sure it is done at its best.

Here are a list of skills I have learnt and acquired for your special day:

-Business management skills
-Organizing various types of documentation
-Self-promotion
-Searching for the perfect venue, bouquet, music, decorations etc
-Patience and careful decision making
-Various religious beliefs and ceremonies
-Backup plans in-case of last-minute issues
-Compromising
-Projecting positive energy
-Working in fast-paced environments
-Working within time-constraints
Services
Here are services that I offer for your or any special day:

-Perfect dress
-Perfect colors and decorations
-Perfect location
-Perfect meal
-Perfect bouquets
-Perfect music

I will help you make your wish come true!
Testimonials
"She sent me pictures on a daily basis. She was very patient and understanding. I could not believe my eyes when I saw the finished product! It was exactly what I wanted!"
Christine Sauvé