Stacey Clare
event planner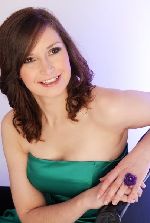 Bournemouth
07795035519
stacey_43@hotmail.com
A Personalised Service for Your Unique Event.
Welcome to Stacey's Event Planning Service

We provide a professional and personalised service, offering the best planning for all of your events including, weddings, birthday parties, religious ceremonies, corporate events and everything in-between.

No event is too small and we can cater to your every need.
About Me

I am 24 years old and I am educated to dregree level, however my degree is in a different subject, I found this was more of a hobby and wished to persue a career in something I love and that is planning and organising. Also it seemed to make sense to follow this path as I have many friends who work in the field of weddings and events, make-up artists, photographers, florists, balloons and back drop services and hairdressers for example. This means I can recommend people I truly trust.

I have previously planned a few birthday parties for family members including my own 21st Birthday and my little sisters princess party. I loved seeing it develop from start to finish and seeing everyone enjoying themselves. I realised then that this is what I am good at.

I am currently partially planning two weddings which will take place a month apart in the summer of 2012. Both events are currently progressing well and on budget.
Services
Our Services

Our wedding and event planning services include;

* Weddings
* Corporate Events
* Team Building Exercises
* Promotional events
* Christenings or other religious ceremonies
* Birthday parties
* Engagement or anniversary celebrations
* Charity Functions

Our services can be broken down into two specific types of planning;

Full Wedding/Civil Partnership Planning or Full Event Planning

As a service we can plan your event from day one and see it through to the very end. This will include, access to our list of services such as; venues, caterers, photographers, getting the press involved or finding that last minute projector. Regular 1-2-1 meetings will also be included to make sure both we and you are up to date with the progress of your event. If you know what you want and are looking to make this a stress free and fun experience or if you do not know where to start and need some guidance on your basic ideas this package would be suitable for you. Please contact us for a free consultation upon which we can offer a full specification of what we can offer and a quotation.

Partial Wedding/Civil Partnership Planning or Partial Event Planning

Whether you are half way through planning or just require on the day management, we can make those final preparations perfect and stress free. As this service can range from arranging the last few essentials to taking over half way through, a free consultation will be provided upon which we can offer a specification of our services and a quotation.

As a guideline for on the day management only, our prices start from £300