Tara Ruffell
event planner , wedding planner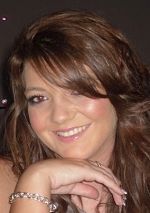 High Peak
pureperfection@live.co.uk
Planning YOUR perfect moments...
I am currently a student at the QC wedding and event planning school, i offer a very flexible service of either full or part planning of your event, and on the day management to help take the strain off you!

Events include birthdays, weddings, anniversaries, milestones, and many more!

I love a challenge and no event is to big or too small!

All clients receive a 1 hour free initial consultation to discuss requirements.

You can relax and take a back seat or work alongside myself while i plan your perfect day/s!
I am a very open-minded individual who works well independently and with others. I have an eye for detail and love expanding on other peoples ideas.

For the past few years i have been organising fundraisers, and christmas planning at the restaurant/ bar in which i worked. I also helped to plan my friends wedding,and thats when i thought wow, this is what i want to do with my life!

Every little detail in event and wedding planning excites me! From choosing the cake, to the invites, and the marquees!
Services
Every event and wedding is different, and each individual has their own needs and requirements when it comes to planning those special days.

Therefore, we tailor make each package for each individual.

We can be involved as much or as little as you choose.

We offer the 1 hour initial consultation absolutely free to let you get to know me and discuss how i can be of help and what services i can offer.

Please do not hesitate to drop me an email for more details :)