Lynette Parsons
wedding planner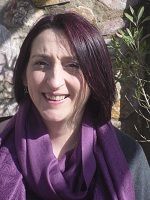 Newton Abbot
07891559052
info@weddingswithoutworry.co.uk
Together let's create your perfect day
Weddings Without Worry can help you plan your perfect wedding day in Devon. All services are individual and flexible depending on how much help you require.
I endeavour to take the stress, hassle and worry out of planning your wedding I will arrange services and suppliers you decide to use. You may plan to get married in a different location to where you live or you may not have the time or expertise to plan the wedding. You may feel that such an important event as your wedding should be perfectly planned. This is where the wedding planner has the opportunity to shine, helping with the time element and potentially saving you money.
Weddings Without Worry specialises in weddings in Devon. There are many fantastic venues from luxury hotels by the sea, or moors to underground caves and an abundance of good local produce from individual suppliers. I formed Weddings Without Worry after successfully planning my own wedding. I received compliments from my guests that everything was beautifully co-ordinated and ran like clockwork. Having an idea and sourcing all the necessary information and suppliers to achieve that dream is very satisfying and rewarding. Achieving the perfect day for everyone is what I will strive for. I believe planning a wonderful wedding is an art.
Services
Initial Consultation: Meet with you, for up to an hour, free of charge.
Full Wedding Planning and Co-ordination: Budget planning, theme & style, source venues & suppliers, wedding/bridesmaids dresses & accessories, invitations & RSVP's, seating plan & menus, wedding gift list, attendance on the day.
Co-ordination of Your Planned Wedding: Discuss and co-ordinate all the arrangements that you have made.
Wedding Day Co-ordination: I will attend your wedding venue the day before and on the day of the wedding to make sure that all your arrangements run without a hitch.
Supplier Sourcing: Source suppliers for any aspect of your wedding.
Testimonials
Dear Lynette, I wish to say a huge thank you for the guidance and support you gave me in my recent wedding planning. I was struggling to find a few suppliers that I could trust and you were there to help me out. It was great that you had so many contacts in all aspects of wedding planning and reasurring to know that everyone you recommend, you have personally met and built a strong working relationship with. I wish you all the best with your growing business and I am sure you will continue to a fantastic asset to any future bride. Kind regards
Gemma Neale, September 2011
After weeks of looking up 'Devon Wedding Venues' on Google, scrolling through the first few that came up and then giving up at the over-whelming amount and lack of prices, it was really helpful to meet with someone whose knowledge of the wedding industry and venues was such that she could give us several suggestions and brochures to look through that were in our budget and to our tastes out of folders and folders of brochures. Lynette has obviously done an awful lot of research into the wedding industry and it shows! From finding the perfect supplier at the perfect price to giving away a few cost cutting secrets, whatever your budget, Lynette has plentiful information which she can tailor down to your specific requirements. If you are thinking about planning your big day, or having problems finding the perfect spot it's definitely worth giving Lynette a call, she's only too happy to help.
Charlotte & Andy October 2011