Jamie Pendleton
event planner , wedding planner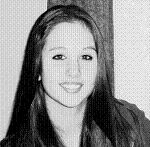 Alliston, ON
705-250-0231
jamie.pendleton@hotmail.com
Let me help you plan your Main Event
My name is Jamie Pendleton. I have been in the service industry for 7 years. I am here to help you plan and organize your events. From parties to weddings. I do them all. I am very organized, creative and with a little information from you the client, I can make ideas come to life!
After graduating High School, during of which, I worked in retail for four years, I went to college for a year. There I took a course in Law Clerk, which later I found to have no interest in. Shortly after my year in college, I decided to back to work and think about what I really wanted to do. Then it dawned on me. "What are my favourite things?" WEDDINGS! I'm obsessed with Weddings. I think marriage is the most beautiful thing! That is when I looked into becoming and Event and Wedding Coordinator. And it was the greatest step I could have ever taken.
Services
I extend my services out to couples looking for help putting together a wedding. Companies looking for help to set-up meetings, corporate events, and other ceremonies. And other businesses that feel that planning an event takes up to much of their time or find they need an extra hand. I plan the Main Events.